Marcos Ambrose involved in NASCAR flap drama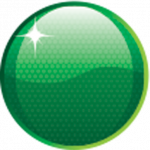 Australian Marcos Ambrose is one of 16 Sprint Cup drivers caught up in a roof flap controversy at Daytona International Speedway, which has seen NASCAR confiscate roof flap spacers from each of the offending cars during pre-event technical inspections.
In a busy day for the scrutineers, in all, 31 infringement notices were handed down – all in relation to adjustments made to the roof flaps – designed to stop the cars from becoming airborne in the case of a spin on the high speed superspeedways.
NASCAR has pinged the teams for machining the flap spacers in an effort to save weight. The offending part supports the hinge bar of the roof flaps.
Adjusted flap spacers were found on 15 Nationwide Series cars also.
The parts were confiscated and all teams were forced to fit the regulation spacers before taking to the track for first practice for the Coke Zero 400 on Saturday night. In all 31 cases, the teams had the regulation parts on hand.
"They weren't in compliance with the kits that the manufacturer provide," said NASCAR spokesperson, Kerry Tharp.
The rule the teams were in violation of states:
"The hinged air deflectors (roof flaps) must be installed as specified in the instruction sheet supplied with the hinged air deflector kit."
Aside from Ambrose, those caught up in the controversy included Sprint Cup Series Champion, Brad Keselowski, Jamie McMurray, Denny Hamlin, Casey Mears, Clint Bowyer, Greg Biffle, Ricky Stenhouse Jr., Kyle Busch, Matt Kenseth, Trevor Bayne, Joey Logano, Aric Almirola, Michael Waltrip, Martin Truex Jr., and Carl Edwards. The teams were Joe Gibbs Racing, Roush Fenway Racing, Michael Waltrip Racing, Roger Penske Racing and Richard Petty Motorsports.
According to one team member who spoke to media about the confiscation, the practice of machining the spacers is not necessarily a new practice and they believe it does not alter the operation of the flap or effect the safety efficiency of the device.
Evidently, NASCAR disagrees. No penalties, aside from the change to the mandated device, have been handed down as yet, with it being NASCAR practice to hand such penalties down in the days following the event.
Insiders believe, with the infractions being a compromise on a safety device, that NASCAR will come down with a very heavy hand on those who have breached the rules.
With the problem behind him, Ambrose is showing early pace at Daytona, setting ninth fastest time in the opening practice session, before being third quickest of just 17 cars that took to the track in Practice 2. Man of the moment, AJ Allmendinger and David Reutimann respectively topped the two sessions.