Chevrolet and Andretti dominate Pocono test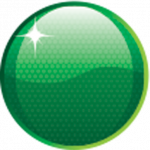 Ahead of this weekend's IZOD IndyCar Series return to the Pocono tri-oval, an official test was conducted for teams as a final shakedown with the oval dominance of Chevrolet and Andretti Autosport continuing – Marco Andretti leading a quintet of Chevy powered machines.
"I think this just became my favorite racetrack," said Andretti, who recorded his best lap on a qualifying simulation. "I have to give credit to IndyCar. They did a great job with the aero (package) and also Firestone with the tyre choice. I think it will produce good racing because it's going to put guys on the opposite ends of the downforce level, which is the risk you run."
This weekend's race is the first time in 24 years that IndyCars have been to the track that sits halfway between an oval and a road course – just over a second covered the 24 car field in the test.
Indy 500 winner, Tony Kanaan was second quickest for KV Racing Technology – setting himself up nicely as the only driver that can win a $1 million bonus in the Fuzzy's Vodka Triple Crown Challenge.
Championship leader Helio Castroneves was third quick for Penske with Ed Carpenter fourth fastest. Andretti Autosport's pace man, Ryan Hunter-Reay (Andretti Autosport) was fifth fastest, with Scott Dixon the first of the Hondas in sixth position.
After setting the fourth quickest time in the opening session of the day, Will Power was ninth fastest on combined times after his 111 laps, whilst Ryan Briscoe's return to Panther Racing this weekend saw him end 14th on combined times – six tenths from Andretti's best time of 40.7308 seconds at 355.6kph  (220.963mph).
Briscoe will head to Lime Rock Park, around an hour down the road from Pocono, to complete American Le Mans duties for Level 5 Motorsports in the LMP2 division, before returning on Sunday where he will start from the rear of grid in the National Guard car.
1.1 seconds covered the 24 car field with Sebastian Saveedra bringing up the rear behind Brit, Pippa Mann who has been drafted into the Dayle Coyne Racing seat at the last moment.
Four times IZOD IndyCar Series Champion, Dario Franchitti succinctly summed up the track conditions post test:
"These cars are bloody quick around here," the Scot said. "The performance level is unbelievable."
He ended the day 15th after his 167 laps – the second most number of laps to rookie Tristan Vautier.
By way of a direct speed comparison between IndyCar and NASCAR, Andretti's 355.6kph lap compares to Joey Logano's NASCAR Sprint Cup track record of 289.036kph (179.598mph). Logano's time was set in 2012 just after the Pennsylvania track was resurfaced.
To continue the Triple Crown theme, this weekend will see drivers come to the green flag in a three wide formation akin to that at Indianapolis. The final round of the season at Fontana in California will also take the three wide starting format. Should Kanaan win all three of the Triple Crown races, he will collect a $1 million bonus, if he wins two of the three, he'll collect a tidy $250,000 from Fuzzy's Vodka.
Regulation practice will be held Friday, with qualifying Saturday and the race Sunday (early Monday Australian time).