Richards gains a new appreciation for karting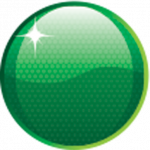 Porsche Carrera Cup driver Steve Richards has gained a new appreciation for the top level of karting during a sponsor event in Bundaberg.
The dual Bathurst 1000 Champion took to the wheel of a Pro Gearbox kart during a challenge for the Cancer Council Foundation at a function for his major sponsors, Laser Electrical.
Richards took to the Bundaberg circuit aboard the six-speed KZ2 Energy kart campaigned by Castrol EDGE CIK Stars of Karting Series front-runner Kel Treseder before the pair went head to head in a 'race' for the charity.
"Up until about five years ago I had a Rotax kart that I used every now and again just to keep in shape but this thing (Gearbox kart) takes it to another level," said Richards.
"The horsepower is just amazing, you're all arms when driving it and I now have a real understanding of what people have said about driving a gearbox kart will keep you sharp and fit for when you're racing other things."
Richards completed approximately 30 laps in separate stints throughout the day, within which he put in some competitive times.
"By the end of the day I started to get more comfortable in the kart but it really gave me an appreciation of how much talent is required to be consistently fast in these beasts," said Richards.
For Treseder, having a driver to the calibre of Richards welcome the challenge of driving a top-level kart was one he appreciated.
"The karts we race in the CIK Stars of Karting Series are the pinnacle of our sport and the championship is one of the most competitive in the world. To have a driver to the calibre of Richo, who has driven just about everything there is going around, gain an appreciation for the karts highlights the skills of today's young drivers," said Treseder.
Richards will be in action this weekend aboard a more familiar machine to him at Round Four of the Porsche Carrera Cup Australia Championship in Townsville.