Pirelli claim four reasons added up to tyre failures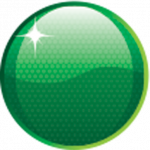 Pirelli has released its reasons for the tyre failures at Silverstone, citing a combination of factors that led to the unprecedented string of left-rear tyre blowouts.
The tyre manufacturer, which is deeply upset over the exploding tyre crisis, said that rear tyres mounted the wrong way front, low tyre pressures, extreme cambers and high kerbs led to the extreme failures.
Pirelli insists that the 2013 tyre range does not compromise driver safety if used in the correct manner and that it meets all the safety standards requested by the FIA.
Pirelli have further requested a change in the rules to have access to real-time data of the tyres operating in competition.
It has been concluded that the Kevlar belt rear tyres that were tested in free practice at Canada last month will be used at the Nurburgring this weekend.
At the Hungarian GP from July 26-28, a new range of tyres that combined the 2012 structures with the 2013 compounds will be available after being tested at Silverstone using mainstay drivers and 2013 cars during the Young Driver Test.
"What happened at Silverstone upsets us. With these sophisticated tyres it's vital for us to see data such as temperature, pressures and camber," Pirelli motorsport director Paul Hembrey said.
"While waiting for a revision to the rules, we will supply tyres that are easier to manage."
"What happened at Silverstone was completely unexpected and it was the first time that anything like this has ever occurred in more than a century of Pirelli in motorsport.
"These incidents, which have upset us greatly, have stressed the urgency of the changes that we already suggested – which will be introduced during for free practice in Germany on Friday.
"We would like to acknowledge the willingness of the FIA, FOM teams, and drivers to act quickly to find an immediate solution to the problem."