Kiwi veteran adds to Sydney Outlaw Nitro event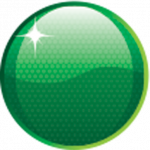 With NHRA Mello Yello Funny Car Series front-runner Ron Capps already confirmed, organisers of the Outlaw Nitro Funny Car Series event at Sydney Dragway in November have announced that New Zealand veteran, Willy White will establish a tri-nations quarter mile battle in the new format drag racing concept.
White is no stranger to explosive nitro-fuelled dragsters, piloting a nitro Funny Car in New Zealand. He holds the New Zealand speed and elapsed time drag racing record.
The Outlaw Nitro Funny Car Extravaganza – as the November 23 event is being billed – will pit a number of nitro powered Funny Cars against one another. In White's case, he will take to the wheel of a car known as Back to the Future.
"Sydney Dragway is one of the world's best drag racing venues and I think this event is going to be one of the best events ever and I can't wait to part of it," said White from his Auckland base. "(Outlaw Nitro) as much about entertainment as it is racing. But make no mistake we want to kick some Aussie and US butt! When we're on the startline, it's go time."
The two entries announced for the event so far – White and Capps – will each be in historically bodied machines, however there is the expectation that cars will be a mixture of modern body styles and those with a yearning for nostalgia will all appreciate.
The man behind the Outlaw Nitro Funny Car Extravaganza, Australian drag racing icon, Graeme Cowin welcomed White to the fold and was quick to mention that drag racing tradition will be re-written with the show that is being planned for Sydney's West:
"Willy is driving a very quick car and it's great that he will be here to take on the US and Australian-based drivers," said Cowin. "Having another international component plus our program of non-stop entertainment between the racing is going to be fantastic. It's about entertainment and now the Kiwis will have someone to cheer for."
The Outlaw Nitro Funny Car Extravaganza will be held on November 23 in Sydney with the expectation of between eight and 14 Outlaw Nitro machines on hand.