IndyCar and ALMS double for Briscoe this weekend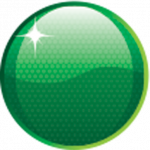 Being a man in demand will keep Ryan Briscoe busy this weekend as he races in the American Le Mans Series event at Lime Rock Park in Connecticut on Saturday before lining up in the National Guard IndyCar at Pocono on Sunday.
The commitment to Level 5 Motorsports in the LMP2 class at Lime Rock means that he will miss qualifying for his IndyCar return and will be forced to start from the rear of field for Sunday's Pocono IndyCar 400.
Briscoe hasn't been without seat time at the Pennsylvania venue however, participating last week in an open Chevrolet test at the unique three cornered oval and he will also test on July 4 in another open IZOD IndyCar Series test session. In his favour is that despite the two circuits being in different states, they are under a one hour drive from one another.
"It's great that Panther is giving me the opportunity to race at Pocono even though I won't be here Saturday for practice and qualifying. Fortunately, I will be able to prepare the car for the race and it was a big bonus having the test day last week and then the open test to get as much track time as possible."
He has committed to Level 5 Motorsports for the season, which saw him compete just two weeks ago at the Le Mans 24 Hour with team owner, Scott Tucker and Marino Franchitti. He will partner with Tucker at Lime Rock, who will flit between both of his cars – sharing the other with the likeable Franchitti.
With the Pocono race coming on Independence Day Weekend (July 4), Panther Racing will feature a special red, white and blue livery to honour the National Guard and extend awareness of the "Operation: Hire Our Guard" program which aims to integrate former military servicemen back into further education and the workforce.
It will be Briscoe's first IndyCar race since the Milwaukee IndyFest and his third of the season with Panther.
In other IndyCar news, Penske Racing has indicated it is seeking the funding to keep AJ Allmendinger in one of it's machines for the rest of the season.
After a stellar Indianapolis 500 return for The Captain and a maiden NASCAR victory at Elkart Lake for the legendary car owner, the team requires the full funding to ensure nothing is being taken away from it's primary two cars of Championship leader, Helio Castroneves and Will Power.
The original plan was to have Allmendinger run for half the season in a Penske backed entry, however the focus has changed given Castroneves' elevation in the standings in recent events. Toowoomba's Power sits 10th on points.