Hembery insists no war with F1 teams over tyre crisis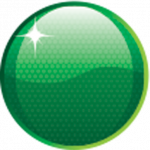 Pirelli's motorsport director Paul Hembery has moved to squash any sparks between F1 teams following its announcement of why the tyres failed in the British GP at Silverstone.
Among four reasons Pirelli revealed indicated that the rear tyres had been wrongly fitted in terms of the left should have been on the right rear and vice-versa.
The findings are seen as more ammunition for more hostility between the F1 teams on the sport's control tyre supplier.
"Contrary to the impression that some people have formed, I would like to underline the collaboration and support that we are receiving from the teams, drivers, FIA and FOM," Hembery said in a separate statement following the earlier findings into the British GP tyre crisis.
"In no way are we intending to create arguments or attack anybody. We have taken our responsibilities upon ourselves as our press release indicates."
"But not having full control over all the elements that impact on the use of the tyres, we need everybody's contribution.
"With regard to this, we are receiving the full support of all the parties involved, for which we are very grateful."