Steve Bettes departs Willowbank Raceway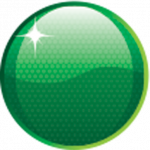 Tony Wedlock, Acting President of the Club that retains management of the Willowbank Raceway, paid tribute to Bettes – who has been instrumental in building the June Winternationals into the biggest drag racing event outside of North America.
"Steve has been with us since May of 2005, and as he is approaching the end of his existing employment contract with Willowbank Raceway, he has chosen to move on to new horizons and other work opportunities," said Wedlock.
"Steve has worked hard, alongside the Management Committee, to steer the Willowbank Raceway facility through some tough times and achieve some very strong highs. The Management Committee extends our thanks to Steve for all of his efforts over that time and wishes him all the best for the future."
Bettes has been at the forefront of innovations for drag racing promotion in Australia, including the introduction of the Santos Cranes Super 3 Extreme Top Fuel concept at Easter this year and continually pushing the boundaries in terms of live show presentation and media engagement.
"Willowbank Raceway has been a dream job for me over the last eight years and I have enjoyed it immensely, but now it is time for the facility and myself to engage in new ideas and new directions for the future and part ways," said Bettes in the prepared statement from the circuit.
"I feel that Willowbank Raceway has been a leader in the sport of drag racing for more than 28 years and I certainly think that the last eight years have contributed to that success, and I hope that the facility continues to grow and develop into the future with new management.''
The recruitment process is underway for a new General Manager.
The eight year run by Bettes adds to an extensive drag racing and motorsport CV, including roles as Managing Director of Calder Park Raceway, General Manager of Heathcote Raceway, along with a Motorsport Manager's role at Octagon and an involvement in the early days of Ross Palmer's PROCAR Series. He is also a former Director on the ANDRA (Australian National Drag Racing Association) Board.
Bettes' departure coincides with change throughout the sport, including the appointment of a new drag racing Manager at the Perth Motorplex. Former Sydney Speedway Manager, Rod Britton has replaced ANDRA media identity Dean Neal in that role, with Neal moving into a media and communications position at the Kwinana facility.
Long time Willowbank Raceway General Manager, Steve Bettes has left his post completing an eight year run at Queensland's leading drag racing venue.