Solutions to Pirelli tyre woes sought by Wednesday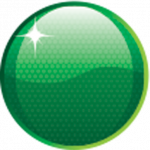 Pirelli has been ordered to front before the FIA's Sporting Working Group to sort through solutions and avoid any repeat of the tyre fiasco that went close to red-flagging the British Grand Prix.
FIA president Jean Todt has reportedly ordered Pirelli's motorsport representatives to be in Paris on Wednesday as the sport tries to fix the problem of tyre blowouts ahead of this weekend's German GP at the Nurburgring.
Changes to the tyre construction were planned to go ahead before the Silverstone GP however it is believed all teams could not agree.
The race was marred by several high speed blow-outs, all on the left rear of the cars of Lewis Hamilton, Felipe Massa, Jean-Eric Vergne and Sergio Perez. Other drivers had similar issues with the same corner of their cars.
The tyre failures presents F1 with a colossal safety issue as it has become apparent that race director Charlie Whiting admits to having considered stopping the British GP.
"We haven't seen a failure like this before; we have seen other types of failure – and that is what has been addressed. So we need to analyse it very carefully to see if we can establish the cause," Whiting told British magazine, Autosport.
"They have a lot of analysing to do, including the tyres that didn't fail – because maybe we will find something there that was on the verge of failing that will give us a better indicator of what happened."
The FIA is pushing to come up with reasons for the catastrophic failures and subsequent solutions before the cars begin practice at the Nurburgring later this week.