Name your most memorable Mark Webber F1 moment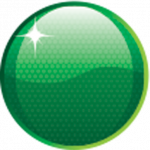 For a driver who was originally contracted to do three grands prix for the lowly ranked but popular Minardi team, Mark Webber has enjoyed a long F1 career that is now in its 12th and final season.
With Webber's final curtain call in F1, the gritty Australian driver leaves behind a fabulous career dotted with peaks and troughs and twists and turns.
Queanbeyan-born Webber was huge odds of finishing his maiden F1 race, the Australian GP in 2002 for Minardi which was owned by Aussie aviation entrepreneur Paul Stoddard.
He was even longer odds to finish the race let alone finish among the points.
But Webber's welcome to F1 was a revelation as he steered the under-developed, under-funded PS02 to fifth place.
They were the roots of what was to be initially a brief grand prix but which grew into 12 long seasons where he went on to complete the 2002 season with Minardi before switching to Jaguar (2003-2004), Williams (2005-2006) and Red Bull (2007-2013).
Webber has recorded nine F1 victories, 38 podium finishes 11 pole positions and 17 fastest laps in an enduring career.
He has twice finished third in the title hunt and has twice won the British and Monaco GPs.
His first win in the historic Monaco street layout in 2010 remains one of 'the best days of my life'.
"Sunday was the best day of my life," Webber said at the time.
"I've dreamt of winning the Monaco Grand Prix since I was a boy and to do it from pole position was just awesome."
Australia's 1980 world champion Alan Jones said Webber should be remembered for his many good results in the sport.
"At the end of the day he's had a terrific run in Formula 1 and achieved what a lot of others haven't been able to do in having a long career at the top level."
Inevitably Webber's time at Red Bull alongside the feisty and at times petulant German Sebastian Vettel reached flashpoint a number of times.
Most notably when Vettel crashed into Webber when the pair were first and second in the 2010 Turkish GP and earlier this year in Malaysia when Webber was leading late in the race before Vettel disobeyed team orders for the drivers to hold their positions when he overtook Webber to take the victory in what became the infamous Multi 21 affair.
Webber last week confirmed his future after announcing this season would be his last in grand prix racing before joining Porsche's re-entry into the LMP1 class at Le Mans next year.
Feature on Mark Webber's top F1 10 moments
Vote on our latest poll below.