Loeb sets incredible time at Pikes Peak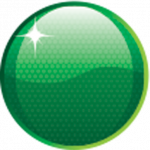 Sebastien Loeb has obliterated the record time at the Pikes Peak International Hill Climb in Colorado by an incredible 92 seconds!
The nine-time World Rally Champion took his unlimited class Peugeot 208 T16 Pikes Peak to a time of 8m13.87s crushing the record set last year by Rhys Millen.
The much-anticipated run up the 19.99-kilometre 156-turn course lived to up to the billing with a massive crowd around the course and millions watching on-line.
"It's absolutely amazing, incredible that you put all this time and preparation and it all comes down to this one run," Loeb said.
"I thought anything from 8m15s would be a really good time so I'm very happy to do this."
Loeb's appearance marked 25 years since Ari Vatanen set the then record of 10m47.220s in a Peugeot 405 T16. That run was made famous in the film 'Climb Dance.'
Even though the entire course now fully paved, Loeb's performance is still incredible.
"More than anything it's just a release and I'm happy to get to the end," Loeb continued.
"Above all I tried to be a bit careful because there was no possibility to make a mistake on a race like this. It's nice to get to the summit where it's very cool because it was getting quite hot in the car."
"Peugeot has put so much resource, time and effort into this and so much emotion too. It's very satisfying to deliver this for them."
In the coming weeks a detailed film is sure to be released in the same style as 'Climb Dance.'
VIDEO: The coverage of the run from Redbill.TV