Valentino Rossi wins the Assen GP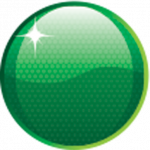 Valentino Rossi has won the latest round of the MotoGP World Championship at Assen in the Netherlands.
Rossi's last win came at Malaysia in 2010 which was also an event that secured Jorge Lorezo the championship win that season.
The win at Assen is a massive boost for the Yamaha factory team with the return of 'The Doctor' sending both the fans and the team into a frenzy of celebration.
"I'm so happy I cannot believe it," said Rossi.
"It's a great feeling to be back in first position as it's been a long, long time from Sepang in 2010 and this year I made it my dream to be back on the top of the podium."
"I never give up and I always work because this is my passion to ride and race motorcycles and I have to thank Yamaha for giving me another chance with them in the factory team.
"Now we have to continue at this level." Rossi added.
Repsol Honda rider Marc Marquez pushed through on teammate Dani Pedrosa with 9 laps to go to secure second place come race end.
A bad start from Tech 3 Yamaha rider Cal Crutchlow saw the pole getter slip back to fifth on the opening lap but the Brit fought and a big pass on Pedrosa with six laps remaining saw Crutchlow steel the final step of the podium.
From the second row of grid Pedrosa went straight to front by the first corner of the race but couldn't maintain the front running pace and had to settle for fourth by the close of the race.
Jorge Lorenzo was the remarkable story of the weekend after the Spaniard was airlifted back to Barcelona for surgery on his broken collarbone from a Thursday practice accident.
After returning to the track, post-Surgery, Lorenzo was given permission to ride in the warm-up and completed 11 trouble-free laps, just 0.7 seconds off the pace in eighth place.
He then underwent a final medical examination before being signed off to race despite recovering from surgery less than 48 hours prior and finished fifth from 10th on the grid.
Starting from 19th on the grid Australian Bryan Staring finished the race 21st atop his GO&FUN Honda CRT bike.
Assen Race Results
| | | | |
| --- | --- | --- | --- |
| Pos | Rider | Bike | Diff |
| 1 | Valentino Rossi | Yamaha | 41:25.202 |
| 2 | Marc Márquez | Honda | 2.170 |
| 3 | Cal Crutchlow | Yamaha | 4.073 |
| 4 | Daniel Pedrosa | Honda | 7.832 |
| 5 | Jorge Lorenzo | Yamaha | 15.510 |
| 6 | Stefan Bradl | Honda | 27.519 |
| 7 | Alvaro Bautista | Honda | 31.598 |
| 8 | Aleix Espargaró | ART/Aprilia | 32.405 |
| 9 | Bradley Smith | Yamaha | 33.751 |
| 10 | Andrea Dovizioso | Ducati | 33.801 |
| 11 | Nicky Hayden | Ducati | 34.371 |
| 12 | Randy de Puniet | ART/Aprilia | 57.674 |
| 13 | Andrea Iannone | Ducati | 1:01.424 |
| 14 | Michele Pirro | Ducati | 1:01.561 |
| 15 | Karel Abraham | ART/Aprilia | 1:04.426 |
| 16 | Danilo Petrucci | Ioda-Suter/BMW | 1:11.114 |
| 17 | Colin Edwards | FTR Kawasaki | 1:15.249 |
| 18 | Claudio Corti | FTR Kawasaki | 1:24.884 |
| 19 | Yonny Hernández | ART/Aprilia | 1:25.854 |
| 20 | Héctor Barberá | FTR/Kawasaki | 1:25.978 |
| 21 | Bryan Staring | FTR Honda | 1:26.256 |
| 22 | Michael Laverty | PBM/Aprilia | 1:26.610 |
| 23 | Ivan Silva | FTR/Kawasaki | 1:38.173 |
| – | Lukas Pesek | Ioda-Suter/BMW | Retirement |
2013 MotoGP Championship Standings
| | | |
| --- | --- | --- |
| Pos | Rider | Points |
| 1 | Daniel Pedrosa | 136 |
| 2 | Jorge Lorenzo | 127 |
| 3 | Marc Márquez | 113 |
| 4 | Cal Crutchlow | 87 |
| 5 | Valentino Rossi | 85 |
| 6 | Andrea Dovizioso | 65 |
| 7 | Stefan Bradl | 51 |
| 8 | Nicky Hayden | 50 |
| 9 | Alvaro Bautista | 47 |
| 10 | Aleix Espargaró | 44 |
| 11 | Bradley Smith | 41 |
| 12 | Michele Pirro | 30 |
| 13 | Andrea Iannone | 24 |
| 14 | Randy de Puniet | 15 |
| 15 | Héctor Barberá | 13 |
| 16 | Danilo Petrucci | 13 |
| 17 | Colin Edwards | 10 |
| 18 | Ben Spies | 9 |
| 19 | Yonny Hernández | 6 |
| 20 | Claudio Corti | 4 |
| 21 | Michael Laverty | 3 |
| 22 | Karel Abraham | 3 |
| 23 | Bryan Staring | 2 |
| 24 | Hiroshi Aoyama | 1 |
| 25 | Javier del Amor | 1 |