Freddy Loix wins Ypres as Hayden Paddon crashes out of podium finish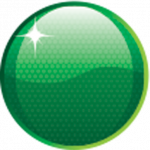 Belgium's Freddy Loix has continued his master class at the Ypres Rally winning the event for the European Rally Championship event for the eighth time.
As good as it was for the Skoda driver, it was heartbreak for Kiwi driver Hayden Paddon who crashed his Ford Fiesta during the second leg.
"An unfortunate end to a difficult rally," said Paddon.
"Through a fast right hand corner the rear of the car snapped sideways for no apparent reason, which spun us down the road. Unfortunately a tree brought us to a halt. While the damage is not bad, a broken radiator meant it was end of the road.
"Disappointing weekend but we will bounce back, especially once we get back on the gravel!"
Paddon's exit in Belgium was not the only drama, with the final stage neutralised after the cars of Mikko Pajunen and Davy Vanneste caught fire and blocked the stage.
This proved a lucky break for Craig Breen who lost a lot of time on the stage when he slid into a ditch. With the incident affecting the vast majority of the field, organisers had no choice but to neutralise the stage and declare the results after the previous SS19 test.
However, Vanneste will not be classified in fourth owing to the fact that he won't reach the final control in Ypres and Pajunen was a re-starter in Leg 2 after failing to finish the first day.
VIDEO: Freddy Loix speaks after winning at Ypres