Ricciardo, Rosberg top mixed Silverstone sessions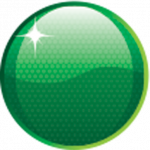 Just a day after Mark Webber announced his impending retirement from Formula 1, his countryman Daniel Ricciardo topped the opening practice session on a Friday of mixed weather at Silverstone.
Just 11 cars completed flying laps in the opening 90 minute hit-out due to wet conditions.
With dry weather expected for the rest of the weekend, teams largely elected to stay in the garage until just 15 minutes remained.
Ricciardo set the first flying lap of 2:00.03s and, although temporarily displaced from the top spot, the West Australian had the last laugh with a 1:54.25s effort.
Conditions improved in the afternoon, with the track quickly proving dry enough for slicks.
Ricciardo again spent time at the top of the sheets during, but this time it was Rosberg and Mercedes that prevailed, clocking a 1:32.35s best.
Reigning British Grand Prix winner Mark Webber was just 0.3s adrift in second ahead of his Red Bull team-mate Sebastian Vettel, the Force India of Paul di Resta and Lewis Hamilton in the second Mercedes.
Ricciardo wound up sixth, with team-mate Jean-Eric Vergne completing an encouraging day for Toro Rosso in seventh.
"I decided to do quite a few laps in the rain this morning, as I felt the track was safe enough and you can always learn something in those tricky conditions and I think it pleased the fans as well," said Ricciardo at day's end.
"This afternoon, we were pretty good in the dry, getting a good run on the hard compound and improved further on the medium.
"However, I had hoped our long run would be better, so we definitely have more work to do overnight, but generally a positive day."
Despite the conditions, the sessions were largely incident free, save for crashes from Charles Pic and Felipe Massa in Practice 1 and 2 respectively.
See below for the full Practice 1 result
| | | | | | |
| --- | --- | --- | --- | --- | --- |
| Pos | Driver | Team | Time/Retired | Gap | Laps |
| 1 | Daniel Ricciardo | STR-Ferrari | 1:54.249 | | 10 |
| 2 | Nico Hulkenberg | Sauber-Ferrari | 1:55.033 | 0.784 | 7 |
| 3 | Pastor Maldonado | Williams-Renault | 1:55.354 | 1.105 | 7 |
| 4 | Lewis Hamilton | Mercedes | 1:55.458 | 1.209 | 5 |
| 5 | Esteban Gutierrez | Sauber-Ferrari | 1:55.825 | 1.576 | 9 |
| 6 | Valtteri Bottas | Williams-Renault | 1:56.361 | 2.112 | 7 |
| 7 | Jean-Eric Vergne | STR-Ferrari | 1:57.891 | 3.642 | 4 |
| 8 | Giedo van der Garde | Caterham-Renault | 1:58.859 | 4.610 | 6 |
| 9 | Max Chilton | Marussia-Cosworth | 1:59.719 | 5.470 | 7 |
| 10 | Jules Bianchi | Marussia-Cosworth | 1:59.876 | 5.627 | 8 |
| 11 | Felipe Massa | Ferrari | 2:06.534 | 12.285 | 6 |
| 12 | Nico Rosberg | Mercedes | No time | | 3 |
| 13 | Paul di Resta | Force India-Mercedes | No time | | 4 |
| 14 | Romain Grosjean | Lotus-Renault | No time | | 1 |
| 15 | Jenson Button | McLaren-Mercedes | No time | | 1 |
| 16 | Adrian Sutil | Force India-Mercedes | No time | | 4 |
| 17 | Fernando Alonso | Ferrari | No time | | 4 |
| 18 | Mark Webber | Red Bull Racing-Renault | No time | | 1 |
| 19 | Sergio Perez | McLaren-Mercedes | No time | | 1 |
| 20 | Charles Pic | Caterham-Renault | No time | | 3 |
| 21 | Sebastian Vettel | Red Bull Racing-Renault | No time | | 4 |
| 22 | Kimi Räikkönen | Lotus-Renault | No time | | 0 |
See below for the full Practice 2 result
| | | | | | |
| --- | --- | --- | --- | --- | --- |
| Pos | Driver | Team | Time/Retired | Gap | Laps |
| 1 | Nico Rosberg | Mercedes | 1:32.248 | | 33 |
| 2 | Mark Webber | Red Bull Racing-Renault | 1:32.547 | 0.299 | 26 |
| 3 | Sebastian Vettel | Red Bull Racing-Renault | 1:32.680 | 0.432 | 31 |
| 4 | Paul di Resta | Force India-Mercedes | 1:32.832 | 0.584 | 34 |
| 5 | Lewis Hamilton | Mercedes | 1:32.911 | 0.663 | 28 |
| 6 | Daniel Ricciardo | STR-Ferrari | 1:33.171 | 0.923 | 34 |
| 7 | Jean-Eric Vergne | STR-Ferrari | 1:33.290 | 1.042 | 38 |
| 8 | Adrian Sutil | Force India-Mercedes | 1:33.313 | 1.065 | 34 |
| 9 | Romain Grosjean | Lotus-Renault | 1:33.322 | 1.074 | 38 |
| 10 | Fernando Alonso | Ferrari | 1:33.494 | 1.246 | 32 |
| 11 | Jenson Button | McLaren-Mercedes | 1:33.740 | 1.492 | 29 |
| 12 | Nico Hulkenberg | Sauber-Ferrari | 1:33.896 | 1.648 | 36 |
| 13 | Kimi Räikkönen | Lotus-Renault | 1:34.120 | 1.872 | 30 |
| 14 | Sergio Perez | McLaren-Mercedes | 1:34.130 | 1.882 | 29 |
| 15 | Esteban Gutierrez | Sauber-Ferrari | 1:34.998 | 2.750 | 32 |
| 16 | Valtteri Bottas | Williams-Renault | 1:35.070 | 2.822 | 29 |
| 17 | Pastor Maldonado | Williams-Renault | 1:35.127 | 2.879 | 35 |
| 18 | Jules Bianchi | Marussia-Cosworth | 1:35.802 | 3.554 | 27 |
| 19 | Giedo van der Garde | Caterham-Renault | 1:35.984 | 3.736 | 32 |
| 20 | Charles Pic | Caterham-Renault | 1:36.079 | 3.831 | 35 |
| 21 | Max Chilton | Marussia-Cosworth | 1:37.329 | 5.081 | 33 |
| 22 | Felipe Massa | Ferrari | 1:43.466 | 11.218 | 7 |