Hamilton trumps Rosberg for Silverstone pole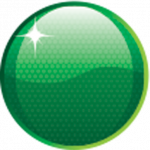 Local hero Lewis Hamilton will start Sunday's British Grand Prix from pole position after Mercedes proved too good for Red Bull in the dying stages of qualifying.
Hamilton will share the front-row with team-mate Nico Rosberg, leaving Red Bull duo Sebastian Vettel and Mark Webber third and fourth.
Hamilton sat at the top of the order after the first Q3 runs, but was then forced to respond to quicker laps from Rosberg and Webber.
The 2008 World Champion subsequently undercut Rosberg by a stunning 0.4s, while the following Vettel could not get within 0.8s of the ultimate pace – later joking that his rival must have "found a short cut".
The stage is set for a race of tyre tactics after Mercedes, whose tyre degradation has been a weakness throughout the season to date, bucked the trend by saving sets of the harder compound in the early stages of qualifying.
Paul di Resta and Daniel Ricciardo excelled on their way to fifth and sixth respectively, leaving Adrian Sutil, Romain Grosjean, Kimi Raikkonen and Fernando Alonso to complete the top 10.
Hamilton's former team McLaren endured yet more 2013 disappointment, with Jenson Button edged out of the top 10 in the closing moments of Q2.
Button will start 11th, three places ahead of team-mate Sergio Perez.
Jean-Eric Vergne sits between the pair in his Toro Rosso after a mistake on his penultimate Q2 lap proved costly.
See below for the full qualifying result
| | | | | | | |
| --- | --- | --- | --- | --- | --- | --- |
| Pos | Driver | Team | Q1 | Q2 | Q3 | Laps |
| 1 | Lewis Hamilton | Mercedes | 1:30.995 | 1:31.224 | 1:29.607 | 12 |
| 2 | Nico Rosberg | Mercedes | 1:31.355 | 1:31.028 | 1:30.059 | 12 |
| 3 | Sebastian Vettel | Red Bull Racing-Renault | 1:31.559 | 1:30.990 | 1:30.211 | 14 |
| 4 | Mark Webber | Red Bull Racing-Renault | 1:31.605 | 1:31.002 | 1:30.220 | 15 |
| 5 | Paul di Resta | Force India-Mercedes | 1:32.062 | 1:31.291 | 1:30.736 | 19 |
| 6 | Daniel Ricciardo | STR-Ferrari | 1:32.097 | 1:31.182 | 1:30.757 | 20 |
| 7 | Adrian Sutil | Force India-Mercedes | 1:32.002 | 1:31.097 | 1:30.908 | 17 |
| 8 | Romain Grosjean | Lotus-Renault | 1:31.466 | 1:31.530 | 1:30.955 | 23 |
| 9 | Kimi Räikkönen | Lotus-Renault | 1:31.400 | 1:31.592 | 1:30.962 | 17 |
| 10 | Fernando Alonso | Ferrari | 1:32.266 | 1:31.387 | 1:30.979 | 16 |
| 11 | Jenson Button | McLaren-Mercedes | 1:31.979 | 1:31.649 | | 12 |
| 12 | Felipe Massa | Ferrari | 1:32.241 | 1:31.779 | | 15 |
| 13 | Jean-Eric Vergne | STR-Ferrari | 1:32.105 | 1:31.785 | | 16 |
| 14 | Sergio Perez | McLaren-Mercedes | 1:31.953 | 1:32.082 | | 15 |
| 15 | Nico Hulkenberg | Sauber-Ferrari | 1:32.168 | 1:32.211 | | 15 |
| 16 | Pastor Maldonado | Williams-Renault | 1:32.512 | 1:32.359 | | 18 |
| 17 | Valtteri Bottas | Williams-Renault | 1:32.664 | | | 10 |
| 18 | Esteban Gutierrez | Sauber-Ferrari | 1:32.666 | | | 11 |
| 19 | Charles Pic | Caterham-Renault | 1:33.866 | | | 6 |
| 20 | Jules Bianchi | Marussia-Cosworth | 1:34.108 | | | 8 |
| 21 | Giedo van der Garde | Caterham-Renault | 1:35.481 | | | 3 |
| 22 | Max Chilton | Marussia-Cosworth | 1:35.858 | | | 10 |