Earnhardt Jr. on pole – Ambrose on the pace in Kentucky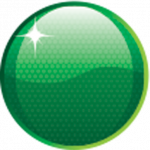 Dale Earnhardt Jr. has scored his first pole of the 2013 NASCAR Sprint Cup season with a record lap ahead of the Quaker State 400 at Kentucky Speedway.
It is 12th career pole of Earnhardt's career and third top-10 starting spot of the year and it was done with a qualifying speed of 295.534km/h (183.636 mph).
With cloud cover dropping temperatures during the qualifying session, Earnhardt Jr. Got the best of the conditions to better Carl Edwards.
Championship leader Jimmie Johnson will start third while Kyle Busch and Australia's Marcos Ambrose completed the top five.
"We have had a really tough couple of months and Sonoma (last week) was good for us," said Ambrose .
"We had a lot of speed in the car there and just didn't get the result we wanted. Here we have had speed all day and have made the most of it.
"That was really good for us. We are excited for a top-10 start here. We will have to see what we have for the race. I feel really good about our car in race trim as well so that is good."
Nine drivers exceeded the previous qualifying record.
VIDEO: Earnhardt Jr's pole lap in Kentucky
QUALIFYING: Quaker State 400 – Kansas Speedway
| | | | | | | |
| --- | --- | --- | --- | --- | --- | --- |
| POS  | Driver | Car # | Make | Sponsor | MPH | Behind |
| 1 | Dale Earnhardt Jr | 88 | Chevrolet | National Guard Youth Foundation | 183.636 | 29.406 |
| 2 | Carl Edwards | 99 | Ford | UPS | 183.306 | +0.053 |
| 3 | Jimmie Johnson | 48 | Chevrolet | Lowe's Dover White | 183.144 | +0.079 |
| 4 | Kyle Busch | 18 | Toyota | Doublemint | 182.593 | +0.168 |
| 5 | Marcos Ambrose | 9 | Ford | Mac Tools | 182.587 | +0.169 |
| 6 | Denny Hamlin | 11 | Toyota | FedEx Office | 182.340 | +0.209 |
| 7 | Ryan Newman | 39 | Chevrolet | Quicken Loans | 182.254 | +0.223 |
| 8 | Brad Keselowski | 2 | Ford | Miller Lite | 182.192 | +0.233 |
| 9 | Brian Vickers | 55 | Toyota | Aaron's / University of Louisville National Championship | 181.922 | +0.277 |
| 10 | Juan Pablo Montoya | 42 | Chevrolet | Target | 181.720 | +0.310 |
| 11 | Joey Logano | 22 | Ford | Shell-Pennzoil | 181.708 | +0.312 |
| 12 | Jeff Gordon | 24 | Chevrolet | Drive To End Hunger | 181.653 | +0.321 |
| 13 | Ricky Stenhouse Jr | 17 | Ford | Fifth Third Bank | 181.391 | +0.364 |
| 14 | Jeff Burton | 31 | Chevrolet | Utility Trailers | 181.360 | +0.369 |
| 15 | Clint Bowyer | 15 | Toyota | 30th Camry Anniversary | 181.159 | +0.402 |
| 16 | Matt Kenseth | 20 | Toyota | Dollar General | 181.111 | +0.410 |
| 17 | AJ Allmendinger | 47 | Toyota | Scott Products | 180.892 | +0.446 |
| 18 | Aric Almirola | 43 | Ford | Eckrich | 180.868 | +0.450 |
| 19 | Martin Truex Jr | 56 | Toyota | NAPA Auto Parts | 180.832 | +0.456 |
| 20 | Greg Biffle | 16 | Ford | 3M National Fallen Firefighters Foundation | 180.765 | +0.467 |
| 21 | Kasey Kahne | 5 | Chevrolet | Quaker State | 180.638 | +0.488 |
| 22 | Kevin Harvick | 29 | Chevrolet | Budweiser | 180.578 | +0.498 |
| 23 | Jamie McMurray | 1 | Chevrolet | Hellmann's | 180.445 | +0.520 |
| 24 | Paul Menard | 27 | Chevrolet | Menards / Sylvania | 179.970 | +0.599 |
| 25 | Tony Stewart | 14 | Chevrolet | Bass Pro Shops | 179.964 | +0.600 |
| 26 | Austin Dillon | 51 | Chevrolet | Alsco | 179.802 | +0.627 |
| 27 | Kurt Busch | 78 | Chevrolet | Furniture Row Racing-Sealy | 179.390 | +0.696 |
| 28 | David Stremme | 30 | Toyota | Lean 1 | 179.075 | +0.749 |
| 29 | Danica Patrick | 10 | Chevrolet | GoDaddy.com | 178.944 | +0.771 |
| 30 | Landon Cassill | 33 | Chevrolet | Little Joe's Autos | 178.265 | +0.886 |
| 31 | Casey Mears | 13 | Ford | Valvoline NextGen | 178.235 | +0.891 |
| 32 | Dave Blaney | 7 | Chevrolet | Sany | 177.983 | +0.934 |
| 33 | Michael McDowell | 98 | Ford | Phil Parsons Racing | 177.713 | +0.980 |
| 34 | David Gilliland | 38 | Ford | Long John Silver's | 177.486 | +1.019 |
| 35 | J.J. Yeley | 36 | Chevrolet | United Mining Equipment | 176.638 | +1.165 |
| 36 | David Reutimann | 83 | Toyota | Burger King / Dr. Pepper | 176.488 | +1.191 |
| 37 | Josh Wise | 35 | Ford | MDS Transport | 176.384 | +1.209 |
| 38 | David Ragan | 34 | Ford | Taco Bell | 176.344 | +1.216 |
| 39 | Mike Bliss | 19 | Toyota | Plinker Tactical | 175.816 | +1.308 |
| 40 | Travis Kvapil | 93 | Toyota | Burger King / Dr. Pepper | 175.707 | +1.327 |
| 41 | Joe Nemechek | 87 | Toyota | TBA | 175.234 | +1.410 |
| 42 | Ken Schrader | 32 | Ford | Federated Auto Parts | 172.988 | +1.810 |
| 43 | Scott Riggs | 44 | Ford | No Label | 175.143 | +1.426 |