Sophie Lovett Kawasaki's latest fast femme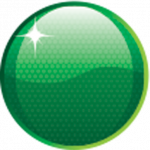 Hunter Valley 250 Production motorcycle road racer, Sophie Lovett is the latest female rider to join Kawasaki for her efforts in the 250cc Production category and the Pro Stock class within the Australian Superbike Championship.
Lovett won the opening round of the women's 250 Production Championship, which she rides on a Ninja 250R and is aiming to take that trophy this season, whilst also clocking a top five in the Pro Stock class, which she pilots a Ninja ZX-10R.
After winning the C/D-Grade of the Pro Stock Championship in 2012, Lovett joins World Women's Motocross campaigner, Meghan Rutledge and boxing media personality, Lauryn Eagle as a Kawasaki ambassador.
"I'm really looking forward to showing other ladies that if I can be out there racing, then they can too," explained Sophie. "The Women's 250cc Production class is a fantastic way for ladies who ride on the road to transition into an affordable racing class. As a Kawasaki supported racer and ambassador, I hope to raise the profile of female road riding and racing in Australia and hopefully bring more women into the male dominated sport."
Growing up in Cessnock in the Hunter Valley, Lovett has been around motorcycling her entire life, however her family is more associated with off-road racing.
Her father, Phil, is one of Australia's most decorated and versatile motorcyclists. He was Australia's first Gold Medallist in the International Six Days Enduro in the late 1970s, is a multiple Finke Desert Race winner and over recent years has adapted his ability to road racing, where he now races against his daughter in the Australian Superbike Championship Pro Stock category.
Sophie started in Super Moto competition, before crossing over to road racing where she has shown an aptitude leading her to the deal with Kawasaki.
Aside from on-track competition, Sophie will be one of the spearheads of Kawasaki's Women in Motorcycling program throughout 2013.