Lorenzo breaks collarbone in Assen practice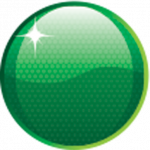 Jorge Lorenzo's bid for a third MotoGP World title has been derailed after sustaining a broken collarbone in a practice crash at Assen.
The 26-year-old Spaniard lost control of his Yamaha on the run to the Ramshoek corner during a wet second Thursday practice hit-out ahead of Saturday's Dutch TT.
After landing heavily on his left-shoulder, Lorenzo was taken to the circuit's medical centre where the injury was confirmed as a fracture to the left clavicle.
"I think I was too confident, at the moment of the crash I was very fast and felt very strong, but maybe the conditions weren't the perfect ones to have this high confidence," said Lorenzo.
"I entered the corner faster than the previous lap and I think I touched a patch of water, or maybe aquaplaned which made the rear wheel light and touch onto the white line, making it a lot worse – which is why I crashed."
He dismissed any thoughts of an 'Assen jinx', having been taken out on lap one of the Dutch race for the past two years.
"I don't have anything negative with this circuit, just bad luck or in this case, too much confidence," Lorenzo said.
"You must always be optimistic, things could be worse and I will try to recover as soon as possible."
He is expected to stay in Assen under observation for 12 hours prior to flying to Barcelona for surgery.
Lorenzo entered the weekend seven points adrift of championship leader Dani Pedrosa.
Pedrosa was third fastest in the second practice session behind his pace-setting Repsol Honda team-mate Marc Marquez and Lorenzo's Yamaha team-mate Valentino Rossi.
VIDEO: Spanish TV coverage of the Lorenzo accident