Taylor to use experience at Ypres Rally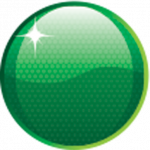 Fast femme Molly Taylor will take on one of Europe's most popular rally events this weekend outside the historical Belgium city of Ypres.
The all-tarmac sixth round of the European Rally Championship attracts a large entry and Taylor will be aiming to score a top result in the 2-Wheel drive category in a Citroen DS3 R3.
Taylor had a busy May with the Tour de Corse in the ERC, followed by a trip back home for Rally South Australia.
Ypres marks the 12 month anniversary since she debuted her partnership with Italian firm United Business; which has continued to back her European outings.
She is aiming to use that experience of last year's Ypres Rally as well as experience gained in the Azores and Corsican events to good use in Belgium.
"Rally after rally I gather more and more experience," said Taylor.
"At last, I do not tackle a rally for the first time! The goal will be to reach the end of the rally with the best result and if possible improve the ranking in the 2-Wheel drive class and in the Ladies' Trophy.
"The retirement in Azores did not help, but second place at the Tour de Corse was a great result for both the ranking and the spirits. In Ypres we will also take part in the Citroen Racing Trophy in Europe, this will be a further challenge and a further goal to reach."
The Ypres Rally will run Friday and Saturday and covers 263 competitive kilometres.