Group C Bathurst racer to go under the hammer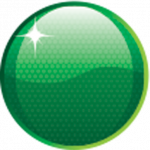 A Ford XB GT Falcon coupe is one of the star lots for the Shannons Sydney Custom & Collectible Auction at Meguiar's MotorEx on July 21.
The 1975 two-door was raced by Allan Moffat, Sir Jack Brabham, John Goss and Kevin Bartlett.
It will be auctioned alongside one of the most successful Mazda RX-3 rotary machines from the mid 1970's.
The expected asking price for the Falcon is forecast to be in the $330,000-$360,000 range.
Goss sold the Falcon in 1978 and it passed through a number of hands before it was acquired by Kerry Turley who restored the coupe to its original specification.
The XB GT replaced the XA model which Goss and Bartlett steered to victory in the 1974 Bathurst 1000.
As colourful as the history the XB enjoyed, the Mazda too had a significant role to play in its day at the hands of Don Holland and Hiroshi Fushida.
Holland and Fushida guided it to a class victory and fifth outright behind the V8-powered Torana L34 quartet in the 1975 Bathurst 1000.
The Mazda's 1146cc 12A twin rotor Wankel engine was rebuilt midway through last year.
The predicted asking price for the Mazda is between $80,000-$100,000.
Shannons National Auction manager Christophe Boribon said there is much interest in the Group C machines none-the-least for the popularity in historic competition.
"The resurgent interest in Group C and Group A racing that is now producing large grids of the actual cars that raced in the 1970s and 1980s has made these cars increasingly collectable and valuable," Boribon said.
For more on the auction click on www.shannons.com.au