Darcy Ward storms back to form in time for SGP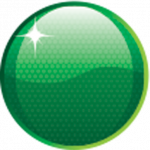 Australian Darcy Ward will return to Speedway Grand Prix competition after a broken shoulder this weekend and has sounded a warning that he's ready to storm into the Championship top eight after a perfect performance in his racing return in Sweden this week.
Ward stunned on-lookers this week as he won all four of his races for Dackarna as they smashed Swedish League rivals Hammarby 61-29.
After missing the last three Grands Prix with his shoulder injury, he dropped from second in the standings to being 27 points off the top eight direct qualification place for 2014. The Queenslander has earmarked eighth as his goal with six rounds of the Championship to go.
"It's not going to be easy to make the top eight," Ward admitted. "I was looking at it the other day and I'm 27 points adrift, so it's a big step. There is a long way to go. But I've just got to have a few good meetings and I'm back in the top eight."
Ward – who, with fellow youngster Tai Woffinden  has brought an X-Factor to the Championship this year – expressed his excitement about returning to Grand Prix competition, particularly in the superb surrounds of the PARKEN Stadium in Copenhagen.
"I can't wait for Saturday. I've been to Copenhagen to watch and last year was one of the best SGPs of the year," he added. "It's going to be exciting, and I'm looking forward to getting back on a bike really. I've been missing out on what everyone has been doing and I'm pretty jealous. I'm pretty happy just to be back riding, and not just in the Grand Prix."
World Champion, Chris Holder is hoping his upsurge in SGP competition can continue this weekend. He too has been in good form in League competition, also scoring a maximum for his Swedish club this week.
The Sydney-sider has been working on his getaways from the tapes and feels as though he has his gating technique where he wants it to advance from third place on the points table, where he sits 16 points behind three time gold medal winner this season, Emil Sayfutdinov.
The Danish Grand Prix will be held this Sunday morning Australian time.