Chelsea Angelo scores Dunlop Series drive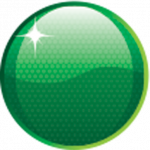 Seventeen-year-old female driver Chelsea Angelo  will compete full-time in the Dunlop Series next season with Evans Motorsport.
Confirmation of the deal follows Angelo's first test of a V8 Supercar with the Evans team on Tuesday at Winton.
Angelo currently competes in Evans' Victorian Formula Ford outfit and, according to the team, lapped within 0.3s of the fastest Dunlop Series race lap from last year's Winton round during her maiden V8 Supercar test.
Next year, Angelo will become the first female driver to compete full-time in a V8 Supercar since Leanne Tander's season in the Development class with Garry Rogers Motorsport in 2001.
"Chelsea has been impressive since we started working with her early in 2012," said team principal Josh Evans, who expanded his squad into the Dunlop Series this year to field Kristian Lindbom in an ex-Ford Performance Racing Falcon and Geoff Emery in an ex-Triple Eight Holden.
"She has come on far quicker than most of us could have imagined, she's won a race in Formula Ford and she has never been out of the top five or six – her ability to learn is outstanding and we're sure she'll tackle this next challenge with the same level-headed attitude.
"We were already thinking about moving her into the Dunlop Series next year but the way she handled the test day, and the times that she managed to produce, made our mind up for us.
"As a team we've spoken about it, had discussions with her family and it's now full speed ahead for 2014.
"We'll immediately begin looking at securing another chassis for 2014 and our preference would be to add another FPR-built car to the team, but that will depend on what is available."
Angelo, who is completing Year 11 high school studies this year, will complete her Victorian Formula Ford campaign this year before making the move into the touring car class.
"I suppose one of my strengths is that I never get too emotional about my racing, "Angelo said about the opportunity to step-up.
"I ride the ups and downs pretty well. I know I've got a lot to learn but am looking forward to the challenge.
"The team has been fantastic to work with ever since we did the first test in a Formula Ford and I'm really proud to be stepping up to the Dunlop Series with them next year."
Angelo is one of two female drivers currently eyeing a future in the V8 Supercars' Championship, with fellow youngster Renee Gracie currently competing in her first Carrera Cup Australia season.
See below for a video interview with Angelo broadcast on Seven's Sunrise program