Brooke Tatnell undergoes surgery for off track injury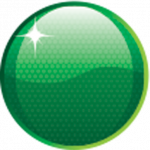 Australian Sprintcar racer, Brooke Tatnell aims to be back behind the wheel in the coming weeks after undergoing surgery for a foot injury sustained in an off track incident between races in America.
Tatnell dropped a board onto his foot, breaking a number of bones in the foot and toes, which necessitated surgery to aid his recovery. As a professional racecar driver, Tatnell has no other form of income other than racing.
Initially, doctors told Tatnell he would be out of the saddle for six weeks, however before surgery he was determined to be back in the racecar within three weeks.
If there is a silver lining to the injury, it is that it was his left foot.
He rated the recovery from the surgery to be one of the most painful recoveries he's ever experienced.
"Despite all the broken bones over the years this surgery rates right up there on the pain scale for first couple days of recovery," said Tatnell. "The toes that are just pinned are fine but the two that have what looks like 'skewers' exposed out the end of each toe hurt like hell along with my foot.
"What hurts more is the fact that we will miss out on racing four races this week."
RJ Johnson, who has been driving Tatnell's car for him since the injury took place, will continue piloting the Sydney-sider's machine for the time being.
The foot injury is a continuation of a litany of dramas that Tatnell has experienced throughout 2013, including recently an engine blowup and a collision with a deer that severely damaged his race transporter.
With American Sprintcar racing's month of money starting mid-July and the Knoxville Nationals early August, Tatnell will be doing everything (doctor's orders regardless) to get back into the action.