Bob Watson Part 3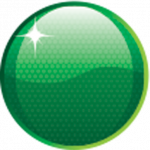 Speedcafe.com continues its third and final part of a series on Bob Watson, the only driver to win the Australian Rally Championship in a rear-engined car.
Watson goes into detail in the behind-the-scenes goings-on in the London-to-Sydney Marathon and his dismay and wranglings with Holden over his involvement with Peugeot.
Speedcafe: Winning the rally championship meant you faced some consequences with your employer.
BOB WATSON: Well it wasn't at the end of the year. It all blew up half way through the season. Harry Firth had taken over running the Holden Dealer Team and he wasn't impressed that somebody who was working for Holden was driving a Renault and beating his cars. He was duty bound to say to John Bagshaw who was the Sales Manager at Holden, "What's going on here, this bloke's working for Holden and he keeps beating us." So Bagshaw approached the Chief Engineer, Steinhagen and I was hauled in to have a discussion and told bluntly I either stop driving for Renault or I was not an engineer at Holden anymore. I replied, "Well that is okay, what if I drive a Holden for the Holden Dealer Team"? That wasn't allowed either so I thought 'stuff you mate', I'm looking down the barrel of an Australian championship here and that is important to me and should be important to anybody who has a chance to do that in their chosen sport. Naturally I'd had a few words to Renault as I could sense that something was going to happen and by the middle of the year I went to work for Renault.
Speedcafe: Why wouldn't they give you a drive at HDT?
WATSON: The politics were unbelievable and to this day, I just don't know. Bagshaw gave me a lecture about how he was in line to win an Australian Yachting championship one year, but he sacrificed that for his career at Holden. Well I sat there quietly thinking, 'well you're a bloody idiot' (laughs), because I'm not going to do that'.
Speedcafe: Renault assembled cars in Australia in the '70's and also assembled Peugeots on a site near the Olympic games village in Heidelberg Victoria. You competed in a lot of events for them including the Repco Reliability Trial, the sole diesel car in the event. That must have been a special event and time?
WATSON: The Peugeot connections started before that as I was a great admirer of the 504, which was a great car, not very powerful, but good handling with good four-wheel disc brakes. In the 1972 BP Rally, which was one of the most important events at the time, Renault wanted to run a Peugeot 504. We decided to run it absolutely stock. Dead set stock.
No extra lights, no nothing. We added a sump guard to it and I was fortunate to have one of the best navigators for BP rallies in Geoff Thomas and we won, which was fabulous in a stock standard car. Later in the year we won the Experts Trial, one of the hardest on the calendar, through 18 inches of snow at times in the same car.
The Repco started off for Peugeot as a major factory participation by France. They wanted to enter four cars after our good showing in the 1977 Singapore Airlines London to Sydney marathon.
One was to be driven by Timo Makinen, one was to be driven by Ross Dunkerton who by then was a multiple Australian champion, one was to be driven by me, and Garry Harrowfield who was a Peugeot dealer from Ballarat. was to drive a fourth locally prepared car.
Three cars were to be prepared in France up to East African Safari spec with 140hp and fuel injection. Our chief mechanic Enzo Dozzi and I went to France and met the people in the competition department, saw the body shells and talked about all the spares we needed, and then we went into a meeting with Peugeot executives.
In the meeting was Timo Makinen the lead driver and his co-driver Jean Todt who shortly after became fairly famous with Ferrari.
We sat around and talked about the event, I showed them a map of Australia and what was involved. The rest breaks were very minimal in that event and the distances between servicing were very long.
Timo and Jean had their heads together and mumbling to each other and we finished that meeting and we were to come back the next day to finalise everything.
When we came back I was informed that on the advice of Mr. Makinen and Mr. Todt, the factory effort would not proceed, as they thought the event was too hard. They felt they couldn't keep up with the servicing, 'we cannot do this, we cannot do that'. I said, 'it's the same for everyone and the Peugeot was a good car. If ever there was a chance for a Peugeot to win a major rally, this is it.'
I think behind the scenes Makinen could see how hard the event was going to be and he was getting towards the end of his career and I don't think he could be bothered. So that stymied the whole program.
So we went back to Australia with our tails between our legs and the best we could manage was to get one of the ex 1977 London to Sydney Marathon cars that was driven by Bob Holden, convert it to a diesel and run it in the 1979 Repco as a dealer entry with Garry Harrowfield as co-driver.
If those factory Peugeots had run, they would have really given the Commodores (which finished 1,2,3 for the Marlboro HDT) a run for their money I can tell you. It was so disappointing.
The car we ended up driving was never going to be competitive. It was a two-litre non-turbo diesel and had the performance of a Morris Minor but it did have excellent fuel economy and we built it to be absolutely bullet proof. Nothing went wrong with it for the whole event but we were just too slow.
We were seeded 11th which I thought was a bit flattering and in the first seeding section near Tooborac (Vic) we were 30th fastest. But we finished 11th and one of 13 cars to finish the whole course of the 185 that started. This event put Commodore on the map and captured the imagination of all Australians.
Speedcafe: You also entered the 1977 London to Sydney marathon. What was that like on man and machine?
WATSON: Very hard. Let me go back to the 1968 Marathon which was a contributing reason for me leaving Holden.
David McKay was given the job of running a team of Holden Monaros in the '68 Marathon and had picked up sponsorship from Sydney's Daily Telegraph newspaper. The cars were prepared at Holden in the experimental section's garage.
McKay nominated Tony Roberts, our respective navigators, and myself as we were the leading Holden crews in the country, and Holden refused to give us the time off to go in the rally.
So McKay had to scratch around and find other drivers and that's probably why they didn't do very well.
That stuck in my craw and as it did Tony Roberts as he left Holden shortly after that.
It was the adventure of a lifetime and the biggest motoring event that anyone had ever heard of and we couldn't go, as the firm wouldn't give us the time off. That was bitterly disappointing as you can imagine, and it set my mind that if anything is ever going, I will never think twice, I'll go for it.
So when 1977 came along that event was run by an expat Australian Wilton Dixon and it was a much harder event than '68 in terms of distance: 30,000kms v 16,000km and it visited to a lot more countries and had much longer competition lengths in Australia.
Peugeot in Australia were interested and decided to run three cars and they were basically privateer cars sold to individuals for a nominal fee but prepared as factory rally cars.
One was bought by Bob Holden and his friend Ian Monk, Peugeot dealer Brian Hilton bought another for he and his co-driver, (the late) Barry Lake and then I went in a car with Ross Dunkerton and Roger Bonhomme and that was sponsored by two TV stations in Adelaide and Perth, SAS10 and TVW7.
The three cars were to be built as rally cars in France, sent to England and we were going to hone them up a bit and go in the event.
Then there was a strike at the Peugeot factory and fortunately Bob Holden had gone over early to lay the groundwork for a lot of the stuff that had to be done and he got wind of this.
The whole factory was going to be blockaded and nothing was going to be let out, including our rally cars and parts. So he very quickly organised all that stuff to be removed from the factory before the strike started and it was shipped to the Peugeot dealership in London.
We were informed of this, so instead of three fully prepared rally cars, we had three standard cars and a pile of bits.
We had to go across to the UK and build the three rally cars ourselves. We had two mechanics, Gil Davis and Dave Bradford, myself, Ross and Roger, as well as a really good fabricator from the Peugeot place in London.
We worked night and day and actually built a fourth car, a Peugeot 504 wagon as a service car to carry parts. This car was to be driven by Gil Davis and Dave Bradford. We got the cars built and had to source everything, roll cages, seats, kangaroo bars, the lot from scratch. Our ticket home was getting those cars to the start line of the rally. The cars were heavy and fairly slow but they were good cars with good suspension and as the event progressed through Europe we were running seventh, eighth and ninth in the special stages.
There was a very strong contingent of Mercedes Benz 280E's led by the '68 winner Andrew Cowan and Achim Warmbold. All the Mercedes were identical cars but they were painted in different sponsors colours. They had fantastic things like the front and rear bumpers were perforated steel strips which could be undone in about 10 seconds and used as plates to get the out of a bog. The cars were brilliant and never once in the whole event did those cars fuel from anything but their own supplies. It was a full scale Mercedes Benz effort.
We were keeping a reasonable position in the rally and our plan was to get to Australia to give our sponsors value. If we'd bombed out in Europe no-one would have heard anything about us at all. So we agreed to drive the car conservatively in Europe and when we got to Australia, we were going to change the diff ratio, chuck out all the spares and go for it.
From India, they ferried the cars across from Madras to Penang because Singapore Airlines, who sponsored the event wanted the cars come to Singapore. The three sections they ran had been set very late and in the previous sections we had done, the European crews had recced them and had notes so they knew where they were going whereas we were driving blind. When we got to the three Malaysian sections, everybody drove them blind and we won all three of them. Ross drove and we beat all the Benzes, which I think says something about the skill of Australian rally drivers.
We were seventh or eighth when we got to Perth. The organisers had lost time getting the cars down from Singapore by ship so they met the teams and asked if they wanted to shorten the course or cut the rest breaks as they had to finish at the Sydney Opera House on a set date.
By then everyone had a few days R&R and were feeling pretty gung-ho, so it was decided to keep the whole course and scrub the rest breaks. We started in Perth, went out to Laverton and across the Great Victoria Desert to the Olgas on an absolute goat track, then into Alice springs, all the way up to Katherine across to Top Spring and down through the Tanami Desert back to Alice Springs and across to the Flinders Ranges and into Adelaide, all without a rest break. Most of the crews reached Alice the first time and then headed south for Adelaide.
It took us four days (and nights) to do those eight thousand odd kilometres on pretty crappy roads, before we finally got to bed in Adelaide and when the service crews tried to wake us up again we were like almost dead. They literally had to drag us out of bed.
Then we went from Adelaide to Melbourne along the Great Ocean Road and then in Victoria we did a number of classic rally sections around Walhalla, and up in the Alps and we were going well and setting fastest times. I drove all the Victorian sections, as I knew the roads and Ross drove the two sections in the Flinders and we got fastest time on each. There were several sandy sections where a lot of cars were getting bogged and Mercedes had two Unimogs there, just to pull out the Mercedes if they got stuck, but not help anybody else.
They had crews of people at all the gates and if they saw a Mercedes coming they would open them but leave them closed for everyone else who had to open them for themselves. And we still beat 'em (laughs).
We were up to third outright by now and were pegging them back. I won't say we had a good chance of success, but we were giving it a good shake. Then we lost third gear in the Victorian Alps, so we had to make a crucial decision as to whether to change the gearbox, which was a big job with all the guards and shields under the car, or leave it. I was for not changing it but we took a vote and I lost.
It took a long time to change the box and basically put us out of the running for a major placing. We started off again well back in the field and arrived at a section from Warri Gate on the Queensland NSW border in the west to near Thargomindah.
It was a very rough 180km stage and we had some notes, as I had got a bit of a hint as to where this section was going from Ken Tubman, well known Peugeot competitor (and 1953 Redex Trial winner) from many years ago. Evan Green was the car in front of us in a Range Rover and we started the section just before dawn with Ross driving.
Off we went and we Ross gave it buggery. We took a huge risk passing Evan and we actually passed him with our underbody level with his roof.
He later told us he looked up and saw the underbody of a Peugeot. We got to the finish and we were a few minutes early. The next fastest car was Cowan and he was 30 minutes late. We ended up outright fifth by one point behind two factory Mercedes and two factory Citroens, all driven by leading Internationals after 30,000km. We were first in class and first all-Australian crew, so we were pretty happy.
Speedcafe: In the late 70's you established your own service centre in Melbourne. Did you specialise in rally car preparation?
WATSON: No, we didn't really do much in the way of motorsport. It was for bread and butter repairs and servicing on Renaults, Peugeots and other European cars. I was trading on my reputation with Renault and Peugeot, which was still good, and with journalistic friends like Chris de Fraga (The Age), we got a lot of publicity when we started. We got off to a really good start and it was a very successful business.
We knew the products and stuck to what we knew. We set up just around the corner from Regan Motors, the Peugeot dealers, which most people didn't understand, but we heard they were getting complacent and people had to wait several weeks for a service and we moved in and took a hell of a lot of their customers away. Although I sold out in 1990, it is still going today under the Bob Watson Service Centre name. I am proud of the fact that we started in 1978 and it's still going."
Speedcafe: You are a renowned event organiser. What projects have you worked on?
WATSON: I didn't go into organising events because I wanted to. I did it so I could still be involved in the sport. We had run revival BP rallies firstly for the Light car Club and then for the Historic Rally Association once it started up in the early 1990's and then I had the opportunity to run the Australian leg of a London to Sydney Marathon that was organised by Nick Brittan in 1993.
I was the clerk of course for Australia and mapped out a course as close as possible to the 1968 Marathon route. The event was for historic cars and featured a lot of the original competitors and was a great experience. There were people like Andrew Cowan, (the 1968 winner), Roger Clark, and Ian Vaughan who came third in '68 in the XT GT Falcon. They were all back in the same cars.
There were 100 entries and I was lucky enough to go on the event from London all the way through. Then in 1995 I decided to have a crack at organising another around Australia rally and we had Mobil sponsor that. You end up doing a lot of work on your own, as there are no car clubs in remote areas, so you have to go out there yourself and find the roads you want to use. Although I still don't regard my expertise as being as an event organiser, it's pleasing to see it all come together. More recently I was involved in another historic rally from the Red Centre to the Gold Coast.
The historic rally scene is very strong. A small group started the Historic Rally Association in 1992 with 30 members and the club now has over 800 members. We had our 20th anniversary celebration last year and that club runs more events than any car club in Australia. People joined to do the old style rallies in the original cars. We had a lot of father and son combinations and now the sons have taken over. This year the club is running the Alpine Rally, which they run every second year and it's huge with 120 entries from all round Australia.
Speedcafe: What is Bob Watson up to these days?
WATSON: In addition to the historic rallying, I've branched out into writing books. I started with my autobiography, In Control followed by a book on the history of the Light Car Club of Australia, which used to run Sandown and most major rallies, I then wrote a biography on Ross Dunkerton, a good friend and somebody I spent six weeks with in a car, in the '77 Marathon, so I got to know him pretty well.
And I am currently writing a book on the history of the Bentley Drivers Club of Australia that I am enjoying and contributing to a book on the 60-year history of CAMS.
Aside from that I have an Austin Seven to restore. I started competing in an Austin Seven, so it's nice to have one in the shed to tinker with.