Porsche and karting stars race for charity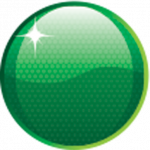 Carrera Cup Australia front-runner Steven Richards is set to compete in a unique two-lap karting battle against resident CIK star Kel Treseder in the name of charity.
The race will take place at Bundaberg's Dromeside Raceway on July 1 in the lead-up to the fourth round of the Carrera Cup in Townsville the following weekend.
A raffle in aid of the Cancer Council will follow the kart race, with two hot laps alongside Richards in his Laser Plumbing and Electrical Porsche up for grabs.
"I'm stepping out of something I know into the unknown," said Richards of stepping back aboard a kart.
"The reality is that the last time I raced go karts was back in the early nineties, while Kel is a current driver.
"How do I rate my chances? I think Kel will be doing a fair bit of slowing up, waiting for me to get close enough to him."
The 28-year-old Treseder, who currently competes in the Pro Gearbox CIK division, will also be taking a light-hearted approach to the charity event.
"I know Steve's got a huge amount of experience in touring cars, Porsche and a variety of motorsport categories, but I think karting is one of those things that's a little bit unique," he said
"Even though he has a lot of credentials, unless you pull time in it, it's a little bit tricky to adapt.
"(But) he might do some sneaky practice between now and then, you never know."