Loeb to run in 2014 WTCC with Citroen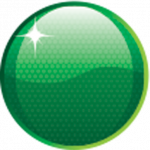 Citroen will launch a mission in the 2014 World Touring Car Championship with its star driver Sebastien Loeb.
Considered the best all-round competition driver in the world, Loeb will spearhead Citroen's much anticipated WTCC assault.
"Citroen Racing has spent the last few months looking in detail at the opportunity of going ahead with this programme," said Citroen CEO Frederic Banzet.
"The WTCC is based on several aspects that are essential to Citroen: extensive media coverage, regulations that keep costs down and a genuinely global race calendar.
"Our involvement will help us to develop the brand in promising growth markets such as China, Russia and South America."
Citroen made mention of its intention to run in the WTCC at the Paris Motor Show last year.
The nine-times World Rally Champion Loeb has stepped down from full-time driving in the WRC, doing only selected events.
He is also campaigning his McLaren in the GT Championship.
Loeb has taken Citroen to WRC glory in a Xsara, C4 and more recently the DS3 WRC, is excited about the WTCC campaign.
"First of all, I am pleased that this has been confirmed," Loeb began. "It's a bit of a dream to think that we are going to write a new chapter in our history.
"I can't wait to get out on track in the car and start testing. I have used this transitional year to try out various experiences and to improve my track-driving skills.
"I don't expect to win straight away, but I am determined to get there one day."
Citroen's entry into the touring car arena runs in parallel to its introduction of a new generation of cars.
"We will be able to re-use a large part of our existing expertise, starting with the DS3 WRC's 1.6-litre direct injection turbo engine, Citroen Racing team principal Yves Martin said.
"Work has already begun in our Versailles technical centre and is set to be stepped up in the coming weeks."