Truex breaks drought with Sonoma win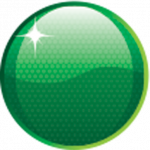 Martin Truex Jr has won his first race in the NASCAR Sprint Cup Series since 2007 with victory in the Toyota/Save Mart 350 on the road course at Sonoma.
Truex led a total of 51 of the 110 laps with his Toyota finding the ultra combination of speed, economy and balance to easily win from Jeff Gordon and Carl Edwards.
The sunny conditions which teams faced in practice and qualifying were replaced with cooler overcast skies, and even a brief shower which brought out a caution period.
Truex and his car responded to the conditions and he was more than pleased to score his first win in 218 races.
"Today was our day and there's been plenty of times when that was not the case," said Truex Jr.
"The car was faultless and didn't worry about what was happening behind and focus on winning. We are going to get a bunch more – I can tell you that much.
"The tyres were falling off so bad in practice and we knew our fuel mileage was good, so we tried to play our options there," said Truex Jr.
"The weather cooled off and the car was just awesome.
Marcos Ambrose finished seventh after leading the opening 18 laps. The Australian then spent the rest of the race fighting lack of grip, especially on the final 25 lap run to the flag.
"We were fast early on there when the track was greasy, but we set our car up for a lot hotter track conditions than what we had today," said Ambrose.
"We just fought the car for lateral grip and forward drive all day.
"We had a really fast car in qualifying, so on all a positive weekend but certainly not the result we were looking for."
Ambrose is now 23rd in the standings and just 23 points from the important 20th position which keeps his hopes alive a 'wild card' entry in the final 10-race Chase for the Cup.
The real heartbreak of the race was Juan Pablo Montoya who was sitting second heading into the last lap when he ran out of fuel. He was classified 34th.
RESULTS: Toyota/Save Mart 350 – Sonoma 
| | | | | | | | | |
| --- | --- | --- | --- | --- | --- | --- | --- | --- |
| POS | Driver  | Car #  | MFG  | Start | Laps | Laps Led  | Final Status | Points/Bonus |
| 1 | Martin Truex Jr | 56 | Toyota | 14 | 110 | 51 | Running | 48/5 |
| 2 | Jeff Gordon | 24 | Chevrolet | 10 | 110 | 4 | Running | 43/1 |
| 3 | Carl Edwards | 99 | Ford | 3 | 110 | 0 | Running | 41/0 |
| 4 | Kurt Busch | 78 | Chevrolet | 7 | 110 | 15 | Running | 41/1 |
| 5 | Clint Bowyer | 15 | Toyota | 5 | 110 | 0 | Running | 39/0 |
| 6 | Kasey Kahne | 5 | Chevrolet | 15 | 110 | 0 | Running | 38/0 |
| 7 | Marcos Ambrose | 9 | Ford | 2 | 110 | 18 | Running | 38/1 |
| 8 | Greg Biffle | 16 | Ford | 4 | 110 | 0 | Running | 36/0 |
| 9 | Jimmie Johnson | 48 | Chevrolet | 19 | 110 | 0 | Running | 35/0 |
| 10 | Kevin Harvick | 29 | Chevrolet | 12 | 110 | 0 | Running | 34/0 |
| 11 | Joey Logano | 22 | Ford | 8 | 110 | 10 | Running | 34/1 |
| 12 | Dale Earnhardt Jr | 88 | Chevrolet | 26 | 110 | 0 | Running | 32/0 |
| 13 | Brian Vickers | 55 | Toyota | 34 | 110 | 3 | Running | 0/0 |
| 14 | Paul Menard | 27 | Chevrolet | 16 | 110 | 0 | Running | 30/0 |
| 15 | Ryan Newman | 39 | Chevrolet | 30 | 110 | 0 | Running | 29/0 |
| 16 | Casey Mears | 13 | Ford | 21 | 110 | 0 | Running | 28/0 |
| 17 | Travis Kvapil | 93 | Toyota | 33 | 110 | 0 | Running | 27/0 |
| 18 | Boris Said | 32 | Ford | 24 | 110 | 0 | Running | 26/0 |
| 19 | Matt Kenseth | 20 | Toyota | 6 | 110 | 0 | Running | 25/0 |
| 20 | Aric Almirola | 43 | Ford | 32 | 110 | 0 | Running | 24/0 |
| 21 | Brad Keselowski | 2 | Ford | 18 | 110 | 7 | Running | 24/1 |
| 22 | Ron Fellows | 33 | Chevrolet | 25 | 110 | 0 | Running | 22/0 |
| 23 | Denny Hamlin | 11 | Toyota | 17 | 110 | 0 | Running | 21/0 |
| 24 | David Gilliland | 38 | Ford | 29 | 110 | 0 | Running | 20/0 |
| 25 | Jamie McMurray | 1 | Chevrolet | 1 | 110 | 2 | Running | 20/1 |
| 26 | David Reutimann | 83 | Toyota | 38 | 110 | 0 | Running | 18/0 |
| 27 | Ricky Stenhouse Jr | 17 | Ford | 37 | 110 | 0 | Running | 17/0 |
| 28 | Tony Stewart | 14 | Chevrolet | 11 | 110 | 0 | Running | 16/0 |
| 29 | Danica Patrick | 10 | Chevrolet | 31 | 110 | 0 | Running | 15/0 |
| 30 | Justin Marks | 7 | Chevrolet | 36 | 110 | 0 | Running | 14/0 |
| 31 | Jeff Burton | 31 | Chevrolet | 27 | 110 | 0 | Running | 13/0 |
| 32 | Josh Wise | 35 | Ford | 35 | 110 | 0 | Running | 0/0 |
| 33 | David Ragan | 34 | Ford | 23 | 110 | 0 | Running | 11/0 |
| 34 | Juan Pablo Montoya | 42 | Chevrolet | 13 | 110 | 0 | Running | 10/0 |
| 35 | Kyle Busch | 18 | Toyota | 9 | 109 | 0 | Running | 9/0 |
| 36 | David Stremme | 30 | Toyota | 28 | 109 | 0 | Running | 8/0 |
| 37 | Victor Gonzalez Jr | 36 | Chevrolet | 42 | 109 | 0 | Running | 7/0 |
| 38 | Tomy Drissi | 87 | Toyota | 41 | 108 | 0 | Running | 6/0 |
| 39 | Paulie Harraka | 52 | Ford | 40 | 89 | 0 | Running | 0/0 |
| 40 | Alex Kennedy | 19 | Toyota | 39 | 30 | 0 | Accident | 4/0 |
| 41 | Jacques Villeneuve | 51 | Chevrolet | 22 | 19 | 0 | Engine | 3/0 |
| 42 | J.J. Yeley | 37 | Chevrolet | 43 | 7 | 0 | Transmission | 0/0 |
| 43 | Bobby Labonte | 47 | Toyota | 20 | 0 | 0 | Engine | 1/0 |
STANDINGS: