'Hinchtown' claims third win of season at Iowa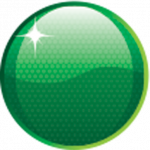 Canadian James Hinchcliffe put in a dominant display to win his third IndyCar race of the season in the Iowa Corn 250.
Hinchcliffe led all but 24 of the 250 laps to record his maiden oval track victory.
The Andretti Autosport driver beat his team-mate and defending series champion Ryan Hunter-Reay by 1.509s with the Indy 500 champ Tony Kanaan finishing third.
The win enabled Hinchcliffe to leap-frog five positions on the Championship table to be 66 points behind Castroneves.
Ed Carpenter, who had led earlier in the race, finished fourth ahead of Graham Rahal and Simon Pagenaud.
The result leaves the IndyCar series wide open again with Helio Castroneves and Marco Andretti finishing eighth and ninth behind Oriol Servia.
Hunter-Reay is second in the Championship behind Castroneves with Andretti in third.
The nine points Castroneves earned in the qualifying heat race has helped to protect his lead as he continues to turn in some consistent top 10 results with Iowa being his sixth in succession.
"We drove as hard as we could today," said Castroneves. "When they told me I came in eighth, I was like 'What?' I certainly felt we had a better car than that. I guess in traffic we got held up coming in and out of the pits, which cost us some positions. The Hitachi car really came alive with about 50 laps to go and it felt great. Maybe it was a little too late for us. But we still have the points lead and we will look for a better result in Pocono."
 Australian Will Power who had started from the #1 position after Castroneves was relegated to start 11th finished third laps down in 17th place.
Result – Iowa Corn 250
| | | | | |
| --- | --- | --- | --- | --- |
| Pos | Driver | Car/Engine | Laps | Time/Delay |
| 1 | James Hinchcliffe | Dallara/Chevrolet | 250 | 1h 30:16.0266 |
| 2 | Ryan Hunter-Reay | Dallara/Chevrolet | 250 | 1.5009 |
| 3 | Tony Kanaan | Dallara/Chevrolet | 250 | 1.6891 |
| 4 | Ed Carpenter | Dallara/Chevrolet | 250 | 2.7605 |
| 5 | Graham Rahal | Dallara/Honda | 250 | 3.0201 |
| 6 | Simon Pagenaud | Dallara/Honda | 250 | 6.6654 |
| 7 | Oriol Servià | Dallara/Chevrolet | 250 | 9.7006 |
| 8 | Hélio Castroneves | Dallara/Chevrolet | 250 | 10.6855 |
| 9 | Marco Andretti | Dallara/Chevrolet | 250 | 12.7133 |
| 10 | Ernesto Viso | Dallara/Chevrolet | 250 | 17.6157 |
| 11 | Justin Wilson | Dallara/Honda | 249 | 1 Lap |
| 12 | Charlie Kimball | Dallara/Honda | 249 | 1 Lap |
| 13 | Tristan Vautier | Dallara/Honda | 248 | 2 Laps |
| 14 | Sébastien Bourdais | Dallara/Chevrolet | 248 | 2 Laps |
| 15 | Josef Newgarden | Dallara/Honda | 248 | 2 Laps |
| 16 | Scott Dixon | Dallara/Honda | 247 | 3 Laps |
| 17 | Will Power | Dallara/Chevrolet | 247 | 3 Laps |
| 18 | James Jakes | Dallara/Honda | 247 | 3 Laps |
| 19 | Sebastian Saavedra | Dallara/Chevrolet | 247 | 3 Laps |
| 20 | Dario Franchitti | Dallara/Honda | 246 | 4 Laps |
| 21 | Simona de Silvestro | Dallara/Chevrolet | 243 | 7 Laps |
| 22 | Ana Beatriz | Dallara/Honda | 183 | Mechanical |
| 23 | Takuma Sato | Dallara/Honda | 162 | Mechanical |
| 24 | Alex Tagliani | Dallara/Honda | 139 | Contact |
 Standings 
| | | |
| --- | --- | --- |
| Pos | Driver | Points |
| 1 | Hélio Castroneves | 332 |
| 2 | Ryan Hunter-Reay | 323 |
| 3 | Marco Andretti | 277 |
| 4 | James Hinchcliffe | 266 |
| 5 | Tony Kanaan | 253 |
| 6 | Simon Pagenaud | 241 |
| 7 | Scott Dixon | 240 |
| 8 | Takuma Sato | 233 |
| 9 | Justin Wilson | 227 |
| 10 | Will Power | 209 |
| 11 | Ernesto Viso | 203 |
| 12 | Dario Franchitti | 202 |
| 13 | Ed Carpenter | 193 |
| 14 | Charlie Kimball | 193 |
| 15 | Graham Rahal | 182 |
| 16 | Josef Newgarden | 182 |
| 17 | James Jakes | 172 |
| 18 | Simona de Silvestro | 152 |
| 19 | Oriol Servià | 151 |
| 20 | Tristan Vautier | 147 |
| 21 | Sébastien Bourdais | 133 |
| 22 | Alex Tagliani | 117 |
| 23 | Sebastian Saavedra | 116 |
| 24 | Mike Conway | 97 |
| 25 | J.R. Hildebrand | 79 |
| 26 | Ana Beatriz | 72 |
| 27 | A.J. Allmendinger | 65 |
| 28 | Ryan Briscoe | 63 |
| 29 | Carlos Muñoz | 54 |
| 30 | Pippa Mann | 14 |
| 31 | Conor Daly | 11 |
| 32 | Townsend Bell | 10 |
| 33 | Buddy Lazier | 8 |
| 33 | Katherine Legge | 8 |