Sebastien Ogier wins Rally Italia Sardegna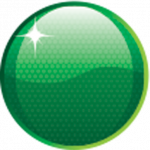 Volkswagen Motorsport's Sebastien Ogier and co-driver Julien Ingrassia have won the seventh round of the FIA World Rally Championship – Rally Italia Sardegna.
The win marks the fourth for the French pair in 2013 as they continue their stranglehold on the world championship standings.
"It feels fantastic to be back on top of the podium again!" Ogier exclaimed.
"I was really beginning to miss that feeling after the last two rallies.
"I'm simply delighted – the team did a fantastic job and the Polo ran like a dream all weekend. We now have a very comfortable lead in the Drivers' Championship rankings.
Thierry Neuville and Nicolas Gilsoul secured second place for the Qatar M-Sport team – theirs and the team's best ever result in the FIA World Rally Championship.
The result also marks Neuville's third podium of the year.
"This was a great event for us," said Neuville.
"We have shown some good pace and been consistent all weekend with no big mistakes – a clean run and a very good result for Nicolas [Gilsoul, co-driver] and me. "
Jari-Matti Latvala charged through Saturday's stages to secure the final podium birth after losing precious time early in the rally with a puncture on the opening test.
Citroen's Dani Sordo finished the event fourth after his teammate Mikko Hirvonen left the road on SS10, beaching his DS3 out of the event, running second overall at the time.
Czech driver Martin Prokop took fifth after a consistent weekend in his Fiesta RS.
On debut in World Rally Car machinery, Welshman Elfyn Evans claimed an impressive sixth overall in his M-Sport run Fiesta RS.
Former F1 star Robert Kubica continues to prove his hand as a rally drive after taking another dominant win in the WRC 2 class.
VIDEO: Stages 7-12
VIDEO: Stages 13-16
Rally Italia Sardegna – Final Standings
| | | | | |
| --- | --- | --- | --- | --- |
| Pos | Driver | Car | Stages | Diff |
| 1 | Sébastien Ogier | Volkswagen | 16 | 3h 22:57.9 |
| 2 | Thierry Neuville | Ford | 16 | 1:16.8 |
| 3 | Jari-Matti Latvala | Volkswagen | 16 | 1:48.0 |
| 4 | Daniel Sordo | Citroen | 16 | 3:19.2 |
| 5 | Martin Prokop | Ford | 16 | 8:34.1 |
| 6 | Elfyn Evans | Ford | 16 | 11:51.8 |
| 7 | Michal Kosciuszko | Ford | 16 | 11:52.7 |
| 8 | Mads Østberg | Ford | 16 | 13:21.5 |
| 9 | Robert Kubica | Citroen | 16 | 16:47.6 |
| 10 | Khalid Al-Qassimi | Citroen | 16 | 17:19.9 |
2013 Drivers' Standings
| | | |
| --- | --- | --- |
| Pos | Driver | Points |
| 1 | Sébastien Ogier | 154 |
| 2 | Jari-Matti Latvala | 90 |
| 3 | Thierry Neuville | 70 |
| 4 | Sébastien Loeb | 68 |
| 5 | Mikko Hirvonen | 61 |
| 6 | Daniel Sordo | 59 |
| 7 | Mads Østberg | 50 |
| 8 | Martin Prokop | 37 |
| 9 | Evgeny Novikov | 31 |
| 10 | Nasser Al-Attiyah | 30 |
| 11 | Andreas Mikkelsen | 25 |
| 12 | Bryan Bouffier | 10 |
| 13 | Elfyn Evans | 8 |
| 14 | Juho Hänninen | 8 |
| 14 | Chris Atkinson | 8 |
2013 Manufacturers' Standings
| | | |
| --- | --- | --- |
| Pos | Team | Points |
| 1 | Volkswagen Motorsport | 220 |
| 2 | Citroën Total Abu Dhabi WRT | 174 |
| 3 | Qatar World Rally Team | 89 |
| 4 | Qatar M-Sport WRT | 89 |
| 5 | Jipocar Czech National Team | 39 |
| 6 | Abu Dhabi Citroën Total WRT | 33 |
| 7 | Volkswagen Motorsport II | 26 |
| 8 | Lotos Rally Team | 20 |