Muscat tightens grip on GT3 Cup Challenge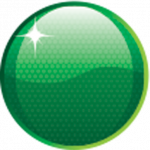 Richard Muscat has firmed as the clear favourite for the 2013 GT3 Cup Challenge crown by sweeping all three races of Round 3 at Winton.
Muscat backed up his Saturday Jim Richards Trophy Race success with two more impressive drives in the Sunday sprint races.
The Victorian didn't have Race 3 all his own way, however,  with John Goodacre leading the opening laps after a strong start.
Muscat has now won six consecutive races in the series heading into Round 4 at Sydney Motorsport Park.
Elite Class runner Goodacre finished second to Muscat in each of the Sunday races, ensuring the South Australian a comfortable class round victory.
In the Professional Class, Muscat's fellow youngsters Fraser Ross and Michael Almond completed the round podium.
The Kumho V8 Touring Cars, Saloon Cars and Suzuki Swifts shared the Shannons Nationals event billing with the GT3 Cup Challenge for the weekend.
Ford driver Tony Evangelou secured V8 honours after a weekend that saw three different winners from three races.
In the Saloon Cars, Wayne King recovered from a frustrating Saturday to win the second of the weekend's two 30 minute pitstop races.
King led home Race 1 winner Simon Tabinor by a full nine seconds, taking the round on a countback over his fellow Holden driver in the process.
The Fords of Travis Sharpe and Andrew Nowland finished third and fourth respectively in Race 2 ahead of Harley Phelan's Holden.
Allan Jarvis emerged from a hotly contested Swift Racing Series round with the overall victory – his first of the 2013 season.
Jarvis had led the field to the chequered flag in Race 2, with rivals Luke Fraser and Ben Grice scoring the wins in Races 1 and 3 respectively.
The Swift Series will continue with the Shannons Nationals at Sydney Motorsport Park on July 12-13 in an event that will feature the Formula 3 Australian Drivers Championship, Australian GT Championship, GT3 Cup Challenge and Radical Australia Cup.