Castroneves fastest in Iowa qualifying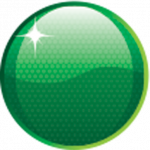 Resurgent Penske driver Helio Castroneves has claimed the fastest time in qualifying at the Iowa IndyCar race.
Castroneves led the single-lap qualifying under the complicated system this weekend ahead of Marco Andretti and Will Power.
The top six gain from the qualifying an automatic entry into the third 50-lap heat race that will see the winner gain pole for the main race.
Tony Kanaan, James Hinchcliffe and Oriol Servia were the next quickest to round out the top six.
The three heat races will be run later this morning (Australian time) with heat one reserved for the cars that finished in even numbered positions in qualifying from positions eight to 24.
The Kiwi Scott Dixon has secured the top starting spot for the opening heat with Ed Carpenter leading the way in the second heat for the odd-numbered positions from the qualifying.
The third heat, headed by the top six from qualifying,  will include the first and second place finishers from the opening two heats ahead of the 250-lap main race tomorrow morning (Australian time).