Aston Martin 'racing on' for Simonsen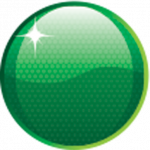 After consulting the family of Allan Simonsen, the Aston Martin factory team have shelved plans to withdraw from the 90th anniversary Le Mans 24 Hour race following the death of the Danish driver early in the race.
The race was meant to be a celebration of 100 years of Aston Martin and had started in the best possible way with the marque setting the pole time in both GTE classes – GTE-Pro and GTE-Am.
The Managing Director of Aston Martin Racing John Gaw paid tribute to Simonsen in a short statement that confirmed the team would continue racing:
"On behalf of all of us at Aston Martin Racing, I would like to extend our deepest sympathies and condolences to the individuals, and families whose friends or loved ones were involved in today's terrible tragedy," said Gaw.
Simonsen was well-known to Australian race fans having driven in the Australian GT Championship for many years, shooting to prominence for his efforts behind the wheel of Ted Huglin's bright yellow Lamborghini and in more recent times with Maranello Motorsport's Ferrari 458 Italia GT3.
He holds the GT/Touring Car lap record at Bathurst, setting a blistering time in testing for last year's 12 Hour event and then performing a spirited early morning performance behind the wheel of Maranello's Ferrari early in the event.
Simonsen was incredibly versatile being a regular V8 Supercar endurance co-pilot, finishing third at the Bathurst 1000 with Greg Murphy for Kelly Racing in 2011, he even completed a year in V8 Utes competition, finishing 10th in the 2005 Series.
He has a Danish Formula Ford Championship (1999), Australian GT Championship for Mark Coffey Racing/Ferrari (2007) and an Asian Le Mans Championship for Farnbarcher Racing/Ferrari (2011) to his credit.
The Australian motorsport community has outpoured its emotion of Simonsen's passing via social media and Formula 1 race winner, Giancarlo Fisichella paid tribute to him after a stint in the AF Corse Ferrari. All at Le Mans continue racing with heavy hearts.
Simonsen's passing is the first race death at La Sarthe in 16 years, Sebastien Enjolras the last to pass in a Peugeot practicing for the 1997 event.
Today was Simonsen's seventh Le Mans 24 Hour race and the accident has cast a pall across the classic race. Today also coincided with the birthday of fellow fallen racer, Dan Wheldon.
With 15 and a half hours to go at the time of writing, Aston Martin sits one-two in the GTE-Pro category, whilst Audi continues to lead outright with the two Toyota's keeping the German outfit honest in second and third.