Ambrose scores front row start at Sonoma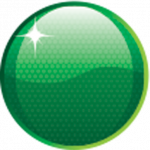 Despite an engine glitch Marcos Ambrose will start second at the Toyota/Save Mart 350 at Sonoma outside San Francisco.
Ambrose will share the front row with Jamie McMurray after the pair took park in the final group of qualifying where they all shared the track for five minutes, instead of a single lap run.
Coming around to stat his first flying lap Ambrose had his Ford's engine momentarily cut-out.
"In our case the motor quit running coming to the green flag so I lost all of my momentum coming to the green flag," said Ambrose.
"I thought about just bailing out of that lap and trying to roll around for a second lap, but I wasn't sure about engine temperatures and the tyres go away so fast. I didn't know if I had already stressed them out and if I could have made up time, so I just went for it.
"I pretty much lost my mind there and was really mad and just had to get my composure back to finish the lap off and it was good enough for the front row, so I'm proud of that but disappointed obviously that we didn't get the pole position.
"We're gonna have to look at everything because I've never had that happen before. We'll change probably switches and things like to make sure there's nothing wrong there in the wiring and we'll go from there."
The race will be run Monday morning Australian time.
SPRINT CUP RESULTS
| | | | | | | |
| --- | --- | --- | --- | --- | --- | --- |
| POS  | Driver | Car # | Make | Sponsor | MPH | Time |
| 1 | Jamie McMurray | 1 | Chevrolet | CESSNA | 94.986 | 75.422 |
| 2 | Marcos Ambrose | 9 | Ford | Stanley | 94.924 | +0.049 |
| 3 | Carl Edwards | 99 | Ford | Aflac | 94.779 | +0.164 |
| 4 | Greg Biffle | 16 | Ford | 3M | 94.772 | +0.170 |
| 5 | Clint Bowyer | 15 | Toyota | 5-Hour Energy | 94.737 | +0.198 |
| 6 | Matt Kenseth | 20 | Toyota | The Home Depot / Husky | 94.623 | +0.289 |
| 7 | Kurt Busch | 78 | Chevrolet | Furniture Row / Sealy | 94.574 | +0.328 |
| 8 | Joey Logano | 22 | Ford | Shell-Pennzoil | 94.527 | +0.366 |
| 9 | Kyle Busch | 18 | Toyota | M&M's | 94.346 | +0.511 |
| 10 | Jeff Gordon | 24 | Chevrolet | Drive To End Hunger | 94.334 | +0.521 |
| 11 | Tony Stewart | 14 | Chevrolet | Mobil 1 / Bass Pro Shops | 94.251 | +0.588 |
| 12 | Kevin Harvick | 29 | Chevrolet | Rheem | 94.215 | +0.617 |
| 13 | Juan Pablo Montoya | 42 | Chevrolet | Target | 94.215 | +0.617 |
| 14 | Martin Truex Jr | 56 | Toyota | NAPA Auto Parts | 94.016 | +0.778 |
| 15 | Kasey Kahne | 5 | Chevrolet | Farmers Insurance | 93.768 | +0.979 |
| 16 | Paul Menard | 27 | Chevrolet | Menards / Moen | 93.691 | +1.042 |
| 17 | Denny Hamlin | 11 | Toyota | FedEx Freight | 93.690 | +1.043 |
| 18 | Brad Keselowski | 2 | Ford | Miller Lite | 93.684 | +1.048 |
| 19 | Jimmie Johnson | 48 | Chevrolet | Lowe's | 93.683 | +1.049 |
| 20 | Bobby Labonte | 47 | Toyota | Kingsford | 93.668 | +1.061 |
| 21 | Casey Mears | 13 | Ford | GEICO | 93.580 | +1.133 |
| 22 | Jacques Villeneuve | 51 | Chevrolet | TAG Heuer Avant-Garde Eyewear | 93.554 | +1.154 |
| 23 | David Ragan | 34 | Ford | Taco Bell | 93.535 | +1.170 |
| 24 | Boris Said | 32 | Ford | Hendrickcars.com | 93.474 | +1.220 |
| 25 | Ron Fellows | 33 | Chevrolet | Canadian Tire | 93.464 | +1.228 |
| 26 | Dale Earnhardt Jr | 88 | Chevrolet | National Guard | 93.420 | +1.264 |
| 27 | Jeff Burton | 31 | Chevrolet | Utility Trailers | 93.301 | +1.362 |
| 28 | David Stremme | 30 | Toyota | Lean 1 / Raley's / Swan Energy | 93.258 | +1.397 |
| 29 | David Gilliland | 38 | Ford | Long John Silver's | 93.246 | +1.407 |
| 30 | Ryan Newman | 39 | Chevrolet | Haas Automation 30th Anniversary | 93.187 | +1.456 |
| 31 | Danica Patrick | 10 | Chevrolet | GoDaddy.com | 93.133 | +1.500 |
| 32 | Aric Almirola | 43 | Ford | Farmland | 93.038 | +1.579 |
| 33 | Travis Kvapil | 93 | Toyota | Burger King / Dr. Pepper | 92.835 | +1.747 |
| 35 | Josh Wise | 35 | Ford | MDS Transport | 92.750 | +1.818 |
| 36 | Justin Marks | 7 | Chevrolet | GoPro | 92.606 | +1.938 |
| 37 | Ricky Stenhouse Jr | 17 | Ford | Ford EcoBoost | 92.504 | +2.023 |
| 38 | David Reutimann | 83 | Toyota | Burger King / Dr. Pepper | 92.331 | +2.168 |
| 39 | Alex Kennedy | 19 | Toyota | MediaMaster | 91.528 | +2.849 |
| 40 | Paulie Harraka | 52 | Ford | Hasa Pool Products | 91.416 | +2.945 |
| 41 | Tomy Drissi | 87 | Toyota | TheMovieWolverine.com | 90.625 | +3.629 |
| 42 | Victor Gonzalez Jr | 36 | Chevrolet | IMCA Dominican Republic | | |
| 43 | J.J. Yeley | 37 | Ford | TBA | 89.390 | +4.721 |