Steep learning curve for Bright at Le Mans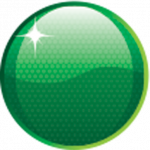 Jason Bright has emphasised the importance of easing into his maiden Le Mans 24 Hours stints after being starved of any dry daylight running in the lead-up to race day.
The 8Star Ferrari 458 that Bright is sharing with amateur drivers Enzo Potolicchio and Rui Aguas will start from eighth in the GTE Am class (49th outright) after a drying final qualifying session that saw Aguas make contact with another car late in the going.
Another incident for the car early in Wednesday's afternoon's four hour practice and a shortening of the session due to a later crash from the Krohn Ferrari had earlier robbed Bright of his planned first hit-out in the car.
That left the V8 Supercars regular to complete the laps that he needed to qualify in the dark on Wednesday night, before facing wet conditions for his subsequent stint in second qualifying on Thursday evening.
"It's a shame we didn't get more dry running in the daylight but luckily we got some at the test (two weeks ago)," said Bright after qualifying.
"I think once we get into the race and in behind a lot of the other Am cars early on there it won't be hard to feel our way around.
"Hopefully we get a little bit of dry running in the warm-up (on Saturday morning) to get a little bit more of our eye in, but I'm sure as we settle into the race our car will have pretty good speed."
Although driving in the dark is a new experience for Bright, the former Bathurst winner says he'll be confident completing night time stints after gaining a better feel for the Le Mans layout.
"The challenge is knowing the track. I could drive around many Australian tracks in the dark and you know where to turn in purely by the engine note and what gear you're in," he said.
"On a track you don't know, particularly on a 13km track, it's very difficult to know each corner off by heart when you've only done limited laps.
"The challenge is being able to see. The lights on the Ferrari are very close to the ground and as soon as there's any elevation on the road you can't see the apex kerbs until you've already turned in.
"With some more laps in the dry I'm sure it'll be a lot easier."
Bright's fellow Australian's John Martin (Delta-ADR Oreca-Nissan) and Ryan Briscoe (Level 5 HPD) will start the LMP2 class battle from second (10th outright) and 20th (28th outright) respectively.