Simpson ready to shake up Kumho V8s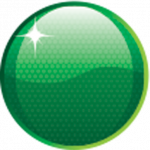 Former Formula Ford front-runner Ryan Simpson has marked his debut in the Kumho V8 Touring Car Series by setting the fastest time in unofficial practice.
The 25-year-old Sydneysider, who aborted an Australian Formula Ford Championship tilt three years ago to focus on his family's smash repair business, has joined the series in an ex-Triple Eight Ford Falcon BF.
The car is being run at Winton with the assistance of Mick Ritter, who had been in charge of Simpson's Formula Ford effort.
Spending recent years in Mitsubishi Lancer production cars, Simpson had enjoyed just one brief test hit-out in a V8 Supercar – Evans Motorsport's ex-Ford Performance Racing FG – before today.
"It was a new experience but at least I had a bit of an idea what to expect," said Simpson, having been the fastest of those sporting timing transponders in all three of the Friday sessions.
"I'm feeling pretty comfortable already and I don't think we're far away from where we need to be.
"They're different to drive, everyone says it," he continued when asked of getting used to a V8 Supercar.
"But it's the same as any other car – you've just got to learn to get the most out of it.
"Fortunately working with Mick is a big help because he understands how to get the most out of the car.
"Mick ran the car with Tim Blanchard and James Moffat in the Development Series so he's great to have to get a direction on the car setup and to make changes during a session."
Title contenders Shae Davies, Terry Wyhoon and Matt Hansen were three of those to run without transponders today.
Simpson says he'll be staying well out of the points battle across the three races.
"If you look at the entry list, there are probably five or six guys who can win it this weekend; it's a very competitive series," he said.
"There are people fighting for the title and I'm just coming in at the third round, so I don't want to get involved in anyone else's championships.
"I want to do my own thing and race at the front and hopefully get some good results.
"It's always tough to come in mid-season to a different group of people, but I think it should be good."
The Porsche GT3 Cup Challenge, Swift Racing Series and Saloon Car Series are also on track at Winton this weekend as part of the Shannons Nationals.
Philip Woodbury was fastest of the seven Porsches to set timed laps across the two GT3 sessions, while series leader Richard Muscat struck trouble in the form of a broken driveshaft during the afternoon.
There was also drama for Swift Series leader Luke Fraser, whose car was lucky to escape with minimal damage from a rollover in the Turn 7 sand trap.
Saturday's action will include a Top 10 Shootout for the Saloon Cars as the series prepares for a pair of 30 lap pitstop races – the first time it has stepped away from its traditional sprint format.