Mercedes, Pirelli reprimanded for tyre test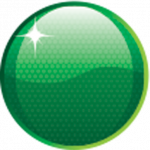 The Mercedes F1 team has been handed a reprimand and banned from taking part in July's Silverstone Young Driver Test after being found to have breached the testing regulations.
The FIA International Tribunal handed down its guilty verdict and minor sanctions on Friday after the previous day's seven-hour hearing in Paris, France, on the post-Spanish Grand Prix tyre testing undertaken by Mercedes and Pirelli.
The tyre manufacturer was also reprimanded for its role in the three-day hit-out that saw around 1000km of tyre evaluation running undertaken.
The tribunal concluded that although proper permission had not been granted for the test and an advantage had been gained by the team, neither party had intentionally cheated.
The costs of the tribunal proceedings will be shared between the FIA, Mercedes and Pirelli.
The tribunal's findings read as follows:
(1) The track testing, which is the subject of these proceedings, was not carried out by Pirelli and/or Mercedes with the intention that Mercedes should obtain any unfair sporting advantage.
(2) Neither Pirelli nor Mercedes acted in bad faith at any material time.
(3) Both Pirelli and Mercedes disclosed to FIA at least the essence of what they intended to do in relation to the test and attempted to obtain permission for it; and Mercedes had no reason to believe that approval had not been given.
(4) The actions taken on behalf of FIA by Charlie Whiting (having taken advice from the legal department of FIA) were taken in good faith and with the intention of assisting the parties and consistent with sporting fairness.
Notwithstanding the above findings:
(i) by running its car(s) in the course of the testing, Mercedes acted in breach of Article 22.4 h) SR;
(ii) insofar as FIA expressed its qualified approval for the testing to be carried out, that approval could not, and did not, vary the express prohibition stipulated by Article 22 SR and neither Mercedes nor Pirelli took adequate steps to ensure that the qualification was satisfied. In this regard the Tribunal takes particular note of the fact that it was, very properly, not submitted on behalf of Pirelli, nor was there any evidence that, the assurance which it was not disputed Mr Paul Hembery, Pirelli Motorsport Director, had given to Charlie Whiting (as set out in paragraph 5 above) had in fact been acted on at any material time;
(iii) the testing would, however, not have been carried out by either Mercedes or Pirelli if that qualified approval had not been expressed by the representatives of the FIA in the way in which it is admitted by FIA it was;
(iv) The Tribunal is unable to express any opinion as to whether or not then testing carried out by Ferrari in 2012 and 2013 was properly authorised but, it would appear to be equally unsatisfactory that this consent was also given by Charlie Whiting, the Tribunal has no evidence before it which indicates that his opinion in that case had in fact been wrong.
(v) Mercedes did obtain some material advantage (even if only by way of confirmation of what had not gone wrong) as a result of the testing, which, at least potentially, gave it an unfair sporting advantage, to the knowledge and with the intention of Pirelli. In the light of the data which Pirelli did in fact pass to Mercedes by way of the confidential email referred to under paragraph 37.8 above, it is plain beyond sensible argument that Pirelli had intended confidentially to pass some data to Mercedes, which Pirelli expressly regarded as being of high importance even if, as we accept, it was in fact of limited value to Mercedes because it was unaware of the tyre(s) to which the report related.
(vi) No other team was aware of the fact that such advantage might be, or had been, obtained, notwithstanding the assurance which had been given by Paul Hembery to Charlie Whiting, as set out in paragraph 5 above; and the Tribunal notes that, when giving that assurance, Paul Hembery had not indicated to Charlie Whiting that the notification which Pirelli had already given to all teams in 2012 could satisfy the assurance which was being sought.
(vii) Both Mercedes and Pirelli, accordingly, did act in breach of articles 1 and 151 ISC.