Lotus-Praga ends Le Mans drama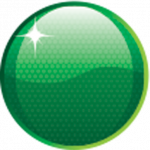 The Lotus-Praga/Kodewa LMP2 team will take to the track at the Le Mans 24 Hours this weekend after having a court judgement overturned, allowing its pair of beautiful black and gold machines to take to the track.
With the team being operated by former F1 team boss, Colin Kolles, critical parts including the steering wheel were seized on Tuesday by a bailiff after claims by Stephane Chosse, ADESS AG (the designer of the T128 LMP2 car) and SCE Solutions that the team owed money.
The team claimed the invoices presented to the court by the trio were fake and in fact it was Chosse who owed Lotus-Praga a seven figure sum and filed a criminal complaint.
The court case got underway at 3pm and ruled in favour of the team and ordered the key parts, which also included the gearbox be returned to the team.
With a shortened preparation (first practice started at 4pm local time), Lotus took to the track with just the #31 machine today which is being driven by Christophe Bouchut, James Rossiter and Kevin Weeda. It ended the night time qualifying session 14th in LMP2 (21st overall).
The other car to be driven by Thomas Holtzer, Jan Charouz and Dominik Kraihamer did not turn a time in qualifying but is expected to compete.
The Praga brand is known in Australia as a kart manufacturer. It is a race team and race car and kart builder in Europe.
The ADR-Delta machine being driven by Australia's John Martin holds the provisional pole in LMP2.