Ute star and Skeleton racer add to kart event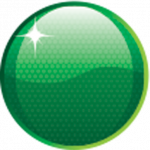 Reigning V8 Utes Series winner, Ryal Harris and Australian Winter Olympics Skeleton hopeful, Jess Golding make an interesting addition to this weekend's Rotax Pro Tour event at Ipswich Kartway.
Harris will make his return to the top end of the Australian karting scene for the first time in many years when he takes to the Rotax Light category. He is fresh from winning the Darwin V8 Utes round last weekend.
Joining him in that class will be Jess Golding, who takes off to Calgary in Canada in September to take the next step in her quest to represent Australia in the 2018 Winter Olympics. She will take to an Australian-built Monaco kart under the tutelage of multiple Australian Champion, William Yarwood and alongside Castrol EDGE CIK Stars of Karting Pro Gearbox competitor, Cian Fothergill.
"It is a good time to get back in the kart and race, as that will focus my attention back onto competition, which complements the gym-based training program I've been working on," said Golding. "By doing two major events like the Pro Tour and the Rotax Nationals in late August, I'll have my eye back in and will be ready to hit the ice at full speed."
They won't have it all their own way, with the winner of last weekend's third round of the Stars of Karting Pro Light competition, Pierce Lehane debuting a Redspeed chassis in Queensland. Lehane last month finished seventh in the European Rotax Championships round in Italy.
Some of the nation's best Juniors will fight it out in the Junior MAX categories, whilst some of the best from all forms of karting will be competing in the DD2 and Rotax Heavy competitions.
It is the second to last event in the Rotax Pro Tour for 2013 before the Australian team is selected for the Rotax Grand Finals to be conducted in America at the end of the year.
The event will be conducted under lights this Friday and Saturday evening at Ipswich Kartway, Champions Way, Willowbank.