Doohan appointed chairman of new AKA board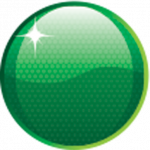 The newly formed Australian Karting Association Board has elected five-time World motorcycle champion Mick Doohan as its first chairman to guide the sport of Karting in Australia.
Doohan brings a commercial perspective to the AKA having sat on the Board of Rally Australia and worked closely with the Board of the Australian Grand Prix Corporation  to help promote the Australian Moto GP and Formula One Grand Prix.  He was also on an advisory committee with Dorna Sports, manager of the MotoGP Championship, and also General Manager of Racing for the Honda Racing Corporation.
The entire Karting community stands to benefit from Doohan's incredible experience in motor sport and business as well as his passion and desire to improve karting for competitors, their families and supporters.
"Karting is the most accessible and important motorsport category for developing young drivers," said Doohan.
"As someone who came up through the ranks of Australian racing and as a parent of a young driver I know we can take Karting to the next level in Australia.
"The entire Board is committed to working with National Karting Council (NKC), the Executives of the State Associations and the thousands of licence holders across the country to make the sport more enjoyable, better resourced and accessible to a wider audience."
The appointment was the first item of business for new AKA Board Members, Melissa Holzberger, Bradley Collins, Sam Moreton, Phil Smith and Doohan, who held their first official meeting in Sydney on Monday 10 June.
The recently appointed Board has announced the following top priorities for when it officially takes over the reigns of the sport on September 1:
A smooth and seamless transition to the new AKA structure  – the new board is committed to working closely with the NKC and State Executives;
Less bureaucracy and process wherever possible – it's about more track time and less paperwork on race day.
Strengthening links to the other motorsport governing bodies, particularly  the Confederation of Australian Motor Sport (CAMS) and the Commission Internationale de Karting (CIK) to leverage the best partnerships, resources and support for karting and karters in Australia.