Lotus F1 Team shareholding changes hands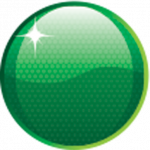 Genii Capital has sold 35 percent of its shareholding in the Lotus F1 Team to a new investment group titled Infinity Racing.
Not to be confused with car maker Infiniti, which sponsors Infiniti Red Bull Racing, Infinity Racing is described by Lotus F1 as "an investment consortium whose special purpose vehicle is comprised of private investors that include American hedge fund manager, an Abu Dhabi-based multinational business group and royal family interests of a major oil producing nation."
Genii, itself a Luxemburg-based investment firm, had previously owned 100 percent of the team, which won two championships in the 1990s as Benetton and in the 2000s as Renault.
Genii's co-founder Gerard Lopez remains chairman of the team, while Genii CEO Eric Lux will continue on the board of directors, where he will now be joined by Infinity chairman Mansoor Ijaz and vice-chairman Suhail Al Dhaheri
Lux hopes the injection of funds from Infinity will help the team challenge current front-runners Red Bull, Ferrari and Mercedes.
"Since Genii Capital took over control in December 2009, we have been focused on growing the value of the organisation and developing the infrastructure at its Enstone headquarters," he said.
"As Lotus F1 Team results have continued to improve every year, we have been waiting for the right investor who will help make the jump to the top spot in the Constructors' Championship.
"In Infinity Racing, we have found a partner with the right connections in addition to technological expertise and a global reach in major markets with key sponsors to achieve this goal."
Lotus currently sits fourth in the Constructors' Championship standings after seven races, with drivers Kimi Raikkonen and Romain Grosjean third and ninth in the Drivers' standings respectively.