Doorslammers ready to slam Gladstone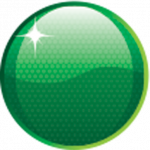 The Top Doorslammer "Slamfest" drag racing Series will be back in action next weekend (June 29) when eight of Australia's leading racers will be at Benaraby Raceway in Gladstone.
It is a rare opportunity for regional Queenslanders to get to see high level drag racing competition in their own backyard and it's difficult to argue with the quality of the eight car field that will turn out at Benaraby.
Leading the charge will be iconic Queenslanders, Victor Bray and his son Ben. Last year's Slamfest winner, Peter Kapiris will take his lightning quick Studebaker "Batmobile" will be a solid addition to the field which also includes Gary Phillips, Russ Pavey, Murray O'Connor and Grant O'Rourke.
A real highlight for Gladstone fans will be to have John Zappia and his iconic Striker Crushing HQ Monaro on hand. It will be the West Australian's first hitout since establishing a new national elapsed time record at the Fuchs Winternationals earlier this month.
Zappia is tough regardless of where he competes and whenever you put him up against the likes of the Brays, Phillips and Kapiris, fireworks are sure to happen.
To add more interest to the event, Slamfest organisers will take the Stuntz Inc crew, led by Matt Mingay to perform their unique entertainment show that many V8 Supercars fans get to experience at each round.
Competition begins at 12pm on June 29 at Benaraby Raceway. The day before, Mingay and his team will be at Harbour City Harley Davidson in Gladstone between 4 and 5pm for a meet the fans session, including a live demonstration.
Benaraby is the penultimate round of the 2013 Slamfest six round Series.