Donny Schatz to double-up this weekend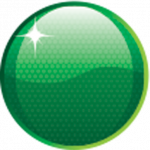 World of Outlaws STP Sprintcar Series Champion, Donny Schatz will perform a rare feat this weekend when he competes in two classes at River Cities Speedway in his home state of North Dakota, taking on both the World of Outlaws Sprintcars series and a Late Model support event.
Whilst the focus will be on the Sprintcar side of things for Tony Stewart Racing, the drive in the NLRA Late Model Series Schatz admits is purely racing for fun.
After having his first Late Model run in last year's Prelude to the Dream at Eldora, Schatz has taken to sedan competition with two races in North Dakota this season – both of which he has won.
He will be aiming to add another Sprintcar victory to his credit at River Cities, which would be his third at the track and advance up the points standings in the Championship, where he currently sits third behind Daryn Pittman. He has taken the Tony Stewart-owned STP J&J to victory lane as many times as Pittman and Tim Kaeding this season – the trio tied on most wins.
"The World of Outlaws race is the focus and we really need to get our STP car back to victory lane at River Cities," said Schatz. "We've had some good runs up there, but it's been a few years since we've won one.
"Running the dirt late model has been a lot of fun and it's just something to remind me of what it's like to race for fun. It's been a big learning, curve and I know it's going to be tough up there. Those guys are really good. I'm just learning as much as I can every time I get into the car."
Schatz will line up against Australian racer, Kerry Madsen in the West Australian owned Keneric Racing Sprintcar in the World of Outlaws STP competition.