Adelaide to kick off World Series Sprintcars again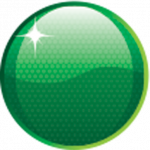 ENZED World Series Sprintcars will begin the new season once again on Boxing Day at Adelaide's Speedway City, before winding its way around the country to a 13-round conclusion at the Perth Motorplex.
Adelaide, Perth and Brisbane International Speedway will each host two rounds of the Championship.
A notable omission from the calendar is Sydney Speedway, which has been left off the tour for this season. The only New South Wales round will be at the tight bullring showground Lismore Speedway just below the Queensland border.
Other tracks on the tour include Borderline Speedway in Mount Gambier, Avalon Raceway (Geelong), Premier Speedway (Warrnambool), Attwell Park (Albany) and QUIT Speedway (Bunbury).
The decision to retain the compact schedule that begins with the now regular Speedweek format was an easy one to make according to World Series Sprintcars Race Director, Shane Collins.
"Last year's compacted schedule was a complete success, so we wanted something very similar for this year's championship," said Collins. "Lismore is a fantastic addition to the series, and with the involvement of longtime promoter David Lander, the event is sure to be a massive success for Lismore and the surrounding areas."
Series organisers, Speedway Australia, have been inundated with expressions of interest for the Championship. An initial call out for interest saw almost 30 enquiries received for the gruelling series from around Australia and the USA. Just 12 contracts are handed to teams to compete on the entire Championship, however non-contracted teams are welcomed to compete.
James McFadden is looking to make it three consecutive Championships this upcoming season, having won the Championship as a non-contracted driver in 2011/2012 and then backed it up with a solid performance over last season, which also saw the Brisbane-based Northern Territorian take out his second Australian Championship.
The full World Series Sprintcars calendar for 2013/2014 is:
| | | |
| --- | --- | --- |
| Thursday December 26 | Round 1 | Speedway City, Adelaide SA |
| Friday December 27 | Round 2 | Murray Machining & Sheds Murray Bridge Speedway, SA |
| Saturday December 28 | Round 3 | Borderline Speedway, Mt Gambier SA |
| Monday December 30 | Round 4 | Avalon Raceway, VIC |
| Wednesday January 1 | Round 5 | Premier Speedway, Warrnambool VIC |
| Saturday January 4 | Round 6 | Supercheap Auto Archerfield Speedway, QLD |
| Fri/Sat January 10/11 | Round 7 | Supercheap Auto Archerfield Speedway, QLD |
| Saturday January 18 | Round 8 | Lucas Oil Lismore Speedway, NSW |
| Saturday February 8 | Round 9 | Speedway City, Adelaide SA |
| Thursday February 13 | Round 10 | Perth Motorplex, WA |
| Friday February 14 | Round 11 | Attwell Park Speedway, Albany, WA |
| Saturday February 15 | Round 12 | QUIT Bunbury Speedway, WA |
| Fri/Sat February 21/22 | Grand Final | Perth Motorplex, WA |
WSS 2012/2013 SEASON HIGHLIGHTS VIDEO: