Winning Stars of Karting return for Pierce Lehane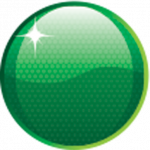 Two-time Pro Junior (KFJ) Champion, Pierce Lehane, made a successful return to the Castrol EDGE CIK Stars of Karting Series in Geelong, Victoria on the weekend.
In his first event competing in the Pro Light (KF) category, and his first with the Kart 1 Racing Redspeed team, the Australian Motor Sport Foundation driver enjoyed an almost perfect weekend by qualifying fastest and taking out both finals.
In the second final, he beat out resurgent Queenslander, Brock Plumb and South Australian Ben Edwards who had a hard fought battle right to the line with Mitchell Gee. Gee had his best performance of the Series so far, the Harrington Doyle Racing pilot putting behind him much of the bad luck that has plagued his 2013 with a pair of fourths.
At the top end of the Championship hunt, leader heading into the weekend, Matthew Waters had a terrible round, unable to get a purchase on the Geelong circuit. Several incidents in the second final saw him come across the line as the final finisher in 13th.
Waters' nearest Championship combatant at the start of the weekend, round two winner, George Geranis had a solid final one finishing in the top five, however was a non-finisher in the second final due to an engine seizure. PCR's Nathan Tigani continued his strong form with a pair of top five finishes.
Jake Klein took a memorable first up Pro Junior (KFJ) win in a weekend that had serious Championship implications across the board.
Klein put together a masterful race to lead a Victorian trifecta. With a handful of laps remaining, Arrow pilot William Hawkes led the way however Klein got around him, with Damon Strongman bouncing back to third after a tough round two.
Earlier in the day, Strongman won the first final – his second of the season – and has his Championship back on track.
"I really can't put it into words how it feels," said Klein after the race. "I didn't think I would be up the front this quickly but to win, especially in Geelong is a great feeling.
"The competition is very tough and it was a great race. I had to work hard to fight it out with William, but in the end we got the job done, so I am extremely happy for my entire crew."
In a day that will be long remembered as having serious Championship implications across all three classes, Junior Championship leader coming into round three, Liam McLellan didn't finish either of the finals.
Dutch World Cup Champ, Joey Hanssen showed that a switch to Shamick Racing's CRG outfit between rounds didn't harm his progress, establishing a clear Championship lead after winning his second Pro Gearbox (KZ2) final in succession.
He finished second in the opening final behind John Grother, who had a superb weekend with the Chupa Chups Energy. Grother was on for a double up in final two before a gearshift problem hampered his progress, dragging his ailing Energy to the finish line after leading the race by over two seconds.
Finishing behind the 21-year-old European was a pair of karting veterans in Kel Treseder and Matthew Wall.
Aiding Hanssen's ascension to the top of the leaderboard was a weekend to forget for defending Australian Pro Gearbox Champion, Chris Hays. After a torrid run in the heats, Hays struck back to sixth in final one before an opening lap incident placed him deep in the pack. He was able to fight back to a disappointing, by his standards, 13th placed finish.
In the Support Categories Luke May made a successful return to the sport adding the State Championship for Dunlop Kartsport TaG Heavy to his extensive CV, whilst local racer Dean Foster won the TaG Light State title.
Cooper Murray continued his good form in the Rookies taking a solid victory, whilst in the TaG Restricted category, Jamie Robertson took out the Light Division and Luke Germanchis the Heavies.
The CIK Stars of Karting Series presented by Castrol EDGE moves onto Sydney at the end of July before returning to Melbourne's Todd Road Circuit for its finale over the weekend of September 21-22.