240T voted Australia's most iconic racing Volvo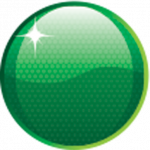 Speedcafe.com readers have voted Robbie Francevic's 1986 Australian Touring Car Championship winning 240 Turbo as the most iconic Volvo in Australian motorsport history.
Held in the week leading up to today's landmark Volvo V8 Supercars announcement, 2,000 unique votes were cast on the Pirtek Poll which pitted four of the Swedish marque's Australian race cars against each other.
The 240 Turbo picked up an impressive 45 percent of the vote, with the S40 Super Tourer, which won the 1998 Bathurst 1000 in the hands of Jim Richards and Rickard Rydell, a clear second on 25 percent.
The two 850 Super Tourers were rounded out the four-car ballot, with the Estate that was campaigned in the 1995 ASTC polling 16 percent and the Sedan that competed in the following two seasons with Peter Brock and Jim Richards just 12 percent.
The Volvo 240 Turbo's assault on the Australasian touring car scene was originally orchestrated by Kiwi Mark Petch, who imported an ex-Belgian Touring Car Championship entry into the region ahead of the 1985 season.
Debuting in the hands of Robbie Francevic and Belgian Michele Delcourt with victory in that year's Nissan Mobil 500 at Wellington, the car was first seen in Australia for the second round of the ATCC.
The car's overtly boxy looks and unique performance characteristics coupled with Francevic's typically aggressive style ensured it would make an instant impact with rivals and fans alike.
"There was Ford and Holden and anyone that didn't support them hung their hat on Volvo," Francevic recounted to Speedcafe.com during a 2011 interview.
"We had a huge following in Australia; the car was good and I had some bloody good races."
The 1986 title was won after an early season team reshuffle that saw Petch sell the team and former Holden Dealer Team leader John Sheppard take the controls..
Full factory backing saw it morph into the Volvo Dealer Team from the third round of the season onwards, with the now two-car campaign including a young John Bowe.
Francevic left the outfit following a bust-up with Sheppard in the lead-up to the 1986 Bathurst 1000, while the squad was shutdown at the end of the year following Volvo's withdrawal from Group A racing globally.
Stay tuned to Speedcafe.com for the latest installment of the Pirtek Poll later today.
Volvo 240 Turbo Group A key technical specifications
Engine
Volvo B21ET, turbocharged inline 4 cylinder, 1 overhead camshaft (belt-driven), 2 valves per cylinder
Approx performance:  250kw (320bhp) at 6,600rpm, 400nm at 6,000rpm
Transmission
5-speed Getrag manual with syncro
Chassis
Steel body work of unitary construction, 2 doors, five seats
Suspension
Front: independent struts with bottom wishbone, coil springs and Bilstein gas filled dampers, anti roll-bar
Rear: Live axle, 4-trailing arms and Panhard rod, coil springs and Bilstein gas filled dampers, anti roll-bar
Brakes
4 ventilated discs (315mm front, 305mm rear), 4 pot calipers