James Courtney nabs pole for Race 18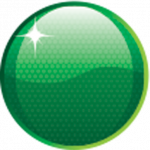 Holden Racing Team driver James Courtney has landed pole position for Race 18 at the SKYCITY Triple Crown round in Darwin.
Courtney landed the prime spot after setting a blindly quick 1:08.5384s and will gave Mark Winterbottom beside him on the front row for the 35-lap race.
Winterbottom dived into second in the dying seconds ahead of FPR team-mate Will Davison as the Ford factory team try to recover from a disastrous Race 17.
Fabian Coulthard was fourth ahead of Jamie Whincup.
Garry Rogers Motorsport driver Scott McLaughlin was the first driver into to dip below 1:09s with his 1:08.955s remaining the time to beat with under two minutes remaining. However McLaughlin was shuffled back to 14th after the late flurry of hot laps.
 Race 18 qualifying results
| | | | | |
| --- | --- | --- | --- | --- |
| 1 |  James Courtney | Holden Racing Team | Holden Commodore VF | 1:08.5384* |
| 2 |  Mark Winterbottom | Pepsi Max Crew FPR Ford | Ford Falcon FG | 1:08.6296 |
| 3 |  Will Davison | Pepsi Max Crew FPR Ford | Ford Falcon FG | 1:08.6304 |
| 4 |  Fabian Coulthard | Lockwood Racing | Holden Commodore VF | 1:08.6418 |
| 5 |  Jamie Whincup | Red Bull Racing Australia | Holden Commodore VF | 1:08.6523 |
| 6 |  Tim Slade | Heavy Haulage Australia      Racing |  Mercedes E63 AMG | 1:08.6896 |
| 7 |  Jonathon Webb | Tekno Autosports | Holden Commodore VF | 1:08.6922 |
| 8 |  David Reynolds | The Bottle-O FPR Ford | Ford Falcon FG | 1:08.7124 |
| 9 |  Shane Van Gisbergen | TEKNO Team VIP | Holden Commodore VF | 1:08.7604 |
| 10 |  Craig Lowndes | Red Bull Racing Australia | Holden Commodore VF | 1:08.8772 |
| 11 |  Jason Bright | Team BOC | Holden Commodore VF | 1:08.8789 |
| 12 |  Todd Kelly | Jack Daniel's Racing | Nissan Altima | 1:08.8858 |
| 13 |  Chaz Mostert | Wilson Security Racing | Ford Falcon FG | 1:08.8919 |
| 14 |  Scott McLaughlin | Fujitsu Racing GRM | Holden Commodore VF | 1:08.9555 |
| 15 |  Garth Tander | Holden Racing Team | Holden Commodore VF | 1:08.9584 |
| 16 |  David Wall | Wilson Security Racing | Holden Commodore VF | 1:08.9790 |
| 17 |  Dean Fiore | Dodo Insurance Racing | Holden Commodore VF | 1:09.0231 |
| 18 |  Maro Engel | SP Tools Racing | Mercedes E63 AMG | 1:09.1832 |
| 19 |  Alexandre Premat | Fujitsu Racing GRM | Holden Commodore VF | 1:09.1881 |
| 20 |  Lee Holdsworth | Irwin Racing | Mercedes E63 AMG | 1:09.2190 |
| 21 |  Tony D'Alberto | Team HIFLEX | Holden Commodore VF | 1:09.2662 |
| 22 |  Michael Caruso | Norton 360 Racing | Nissan Altima | 1:09.2736 |
| 23 |  Russell Ingall | Supercheap Auto Racing | Holden Commodore VF | 1:09.2789 |
| 24 |  James Moffat | Norton 360 Racing | Nissan Altima | 1:09.3216 |
| 25 |  Scott Pye | ekol Racing | Holden Commodore VF | 1:09.3632 |
| 26 |  Tim Blanchard | Wilson Security Racing | Ford Falcon FG | 1:09.3707 |
| 27 |  Alex Davison | Jeld-wen FPR Ford | Ford Falcon FG | 1:09.3899 |
| 28 |  Rick Kelly | Jack Daniel's Racing | Nissan Altima | 1:09.4400 |