Harris collects hat-trick to blitz V8 Utes round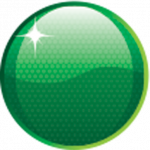 Queensland driver Ryal Harris has claimed three wins from the four races in the Auto One V8 Ute series at Darwin's Hidden Valley.
Harris completed his third win in the fourth heat in his Falcon, beating David Seiders (Falcon) and Kim Jane (Commodore).
Earlier Harris prevailed over Jane while Stephen White in the Dunlop Super Dealer Racing Commodore finished third.
"I was a bit disappointed I didn't get pole but I can't really complain. I got three wins," Gold Coast-based Harris said.
"This is the first time the Tapout Energy guys have been involved in motorsport, and to come here for the first time and win three out of four races puts me in good stead with their plans for the future. It would be good to progress to Supercars next year. I couldn't believe what a good weekend I had."
Among the 31 starters, Danny Buzadzic was the biggest casualty suffering a major impact near turn four, with his Falcon left a twisted mess on the opening lap of the earlier race.
Buzadzic was one of four non-finishers along with Adam Marjoram (Commodore), Jesse Dixon (Commodore) and John Wood (Commodore).