Macrow wins drama-packed opening F3 race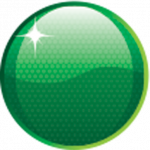 Tim Macrow won the opening Formula 3 Australian Drivers Championship race at Hidden Valley Raceway.
Macrow jumped from sixth to first on a lap four restart to win an incident-filled affair.
He managed to survive the drama to beat the polesitter Nick Foster with Jordan Oon third.
The race was marred by two safety car periods that saw three cars damaged in two separate crashes, causing the race to be shortened one lap from its 12-lap scheduled distance.
Foster led early with John Magro jumping to second place ahead of Steel Guiliana – though the Safety Car was out at the end of the opening lap after Andre Heimgartner's Erebus Academy Mygale was turned around at turn five and became stranded.
More drama unfolded on the lap four restart, Guiliana's #7 Dallara making contact with the left rear wheel of Foster's Mygale as the field ran into turn one.
With Magro taking a wide line into the corner, Guiliana towed up behind Foster's leading Mygale but made contact at turn one. The heavy impact launched Guiliana's Dallara into a nearby tyre bundle, badly damaging three corners of the car as it bounced into the air.
Guiliana was able to climb from the car unaided, escaping serious injury in the impact.
Through the chaos it was Macrow who emerged in the lead, with Foster second and Oon third.
The race continued under green for two laps until there was drama in the back of the field as Hayden Cooper spun at turn one, on the outside of a three-wide battle for the minor positions.
Jon Collins, in the middle of the battle, was left with no room and collected the BF Racing Dallara, breaking his front suspension and sending him into the tyres.
All drivers were uninjured however the race was finished under safety car, leaving Macrow to take an unlikely win to extend his championship lead.
Oon scored his maiden Formula 3 podium and helped Team BRM score a strong 1-2-3 result, with Ben Gersekowski and Nathan Morcom completing the top five.
Race stewards are currently checking the in-car footage from all incidents to determine if further action is required with results remaining somewhat provisional until then.