Edwards takes pole in Michigan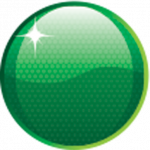 Marcos Ambrose's record time of 2012 at Michigan International Speedway has remained intact as Carl Edwards scored the pole for this weekend's Quicken Loans 400 Sprint Cup Series race.
The Ford driver posted a best speed of 202.452 mph, as compared to Ambrose's 203.241 mph in 2012, as he ran his second lap in 35.564 seconds to earn his first career Coors Light pole at one of his best tracks.
"I don't think that is as fast at Marcos Ambrose ran, but that is fast for me," said Edwards.
"I don't think I could go any faster if I ran it again.
"It is so fast. It is hard to describe what it feels like to go through the corner that fast in a 3,500 lb stock car. It feels like an IndyCar looks to me. I don't know what those feel like but it stuck."
"Hopefully we can put a Roush Fenway Ford in victory lane.
The Roush Fenway Racing driver managed to hold off a challenge from Kurt Busch, with Kasey Kahne and Paul Menard to start from the second row.
Defending race winner Dale Earnhardt Jr. was 12th, while points leader Jimmie Johnson was 17th. For all of Johnson's success, he has never won at Michigan.
Ambrose will have to work his way forward from 23rd.
"We were pretty loose that lap," said Ambrose.
"It just wasn't that good and we'll have some work to do on Sunday. But, we have seen speed in the car. We should be able to race to the front on Sunday and hopefully challenge for a win."
QUALIFYING:  Quicken Loans 400 
| | | | | | | |
| --- | --- | --- | --- | --- | --- | --- |
| POS  | Driver | Car # | Make | Sponsor | MPH | Time |
| 1 | Carl Edwards | 99 | Ford | Fastenal | 202.452 | 35.564 |
| 2 | Kurt Busch | 78 | Chevrolet | Furniture Row Racing-Serta | 201.879 | +0.101 |
| 3 | Kasey Kahne | 5 | Chevrolet | Farmers Insurance | 201.213 | +0.219 |
| 4 | Paul Menard | 27 | Chevrolet | Menards-CertainTeed | 200.803 | +0.292 |
| 5 | Aric Almirola | 43 | Ford | Eckrich | 200.764 | +0.299 |
| 6 | Joey Logano | 22 | Ford | Shell-Pennzoil | 200.725 | +0.306 |
| 7 | Austin Dillon | 33 | Chevrolet | American Ethanol | 200.630 | +0.323 |
| 8 | Matt Kenseth | 20 | Toyota | The Home Depot / Husky | 200.568 | +0.334 |
| 9 | Kyle Busch | 18 | Toyota | M&M's | 200.457 | +0.354 |
| 10 | Juan Pablo Montoya | 42 | Chevrolet | Target | 200.445 | +0.356 |
| 11 | Denny Hamlin | 11 | Toyota | FedEx Express | 200.406 | +0.363 |
| 12 | Dale Earnhardt Jr | 88 | Chevrolet | National Guard "Man of Steel" | 200.100 | +0.418 |
| 13 | Martin Truex Jr | 56 | Toyota | NAPA Auto Parts | 200.050 | +0.427 |
| 14 | Tony Stewart | 14 | Chevrolet | Bass Pro Shops / Mobil 1 | 199.789 | +0.474 |
| 15 | Ricky Stenhouse Jr | 17 | Ford | Zest | 199.761 | +0.479 |
| 16 | Brad Keselowski | 2 | Ford | Miller Lite | 199.750 | +0.481 |
| 17 | Jimmie Johnson | 48 | Chevrolet | Lowe's | 199.689 | +0.492 |
| 18 | Jeff Burton | 31 | Chevrolet | Caterpillar | 199.656 | +0.498 |
| 19 | Greg Biffle | 16 | Ford | 3M / Give Kids A Smile | 199.380 | +0.548 |
| 20 | Bobby Labonte | 51 | Chevrolet | Phoenix Construction | 199.358 | +0.552 |
| 21 | Kevin Harvick | 29 | Chevrolet | Budweiser | 199.231 | +0.575 |
| 22 | Mark Martin | 55 | Toyota | Aaron's Dream Machine | 199.214 | +0.578 |
| 23 | Marcos Ambrose | 9 | Ford | Stanley | 198.692 | +0.673 |
| 24 | Casey Mears | 13 | Ford | GEICO | 198.593 | +0.691 |
| 25 | Trevor Bayne | 21 | Ford | Motorcraft / Quick Lane Tire & Auto Center | 198.429 | +0.721 |
| 26 | David Gilliland | 38 | Ford | Long John Silver's | 198.364 | +0.733 |
| 27 | Clint Bowyer | 15 | Toyota | 5-Hour Energy | 198.292 | +0.746 |
| 28 | Jamie McMurray | 1 | Chevrolet | McDonald's | 198.080 | +0.785 |
| 29 | Jeff Gordon | 24 | Chevrolet | Drive To End Hunger | 197.922 | +0.814 |
| 30 | Michael McDowell | 98 | Ford | Phil Parsons Racing | 197.217 | +0.944 |
| 31 | David Ragan | 34 | Ford | Taco Bell | 196.813 | +1.019 |
| 32 | AJ Allmendinger | 47 | Toyota | Charter | 196.791 | +1.023 |
| 33 | David Reutimann | 83 | Toyota | Burger King / Dr. Pepper | 196.276 | +1.119 |
| 34 | David Stremme | 30 | Toyota | Swan Energy | 196.266 | +1.121 |
| 35 | Ryan Newman | 39 | Chevrolet | Quicken Loans | 195.737 | +1.220 |
| 36 | Dave Blaney | 7 | Chevrolet | Sany | 195.514 | +1.262 |
| 37 | Danica Patrick | 10 | Chevrolet | GoDaddy.com | 194.900 | +1.378 |
| 38 | Josh Wise | 35 | Ford | MDS Transport | 193.908 | +1.567 |
| 39 | Ken Schrader | 32 | Ford | OXY Water | 193.092 | +1.724 |
| 40 | J.J. Yeley | 36 | Chevrolet | TBA | 192.962 | +1.749 |
| 41 | Travis Kvapil | 93 | Toyota | Burger King / Dr. Pepper | 192.833 | +1.774 |
| 42 | Joe Nemechek | 87 | Toyota | TBA | 191.990 | +1.938 |
| 43 | Mike Bliss | 19 | Toyota | Plinker Tactical | 187.149 | +2.908 |