Bowe maintains peak form in the Top End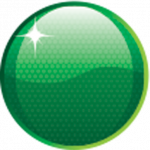 John Bowe has led from start to finish to win the opening race in the Touring Car Masters Series at Hidden Valley.
Bowe was able to hold off Tasmanian Greg Crick with Brad Tilley finishing third in the 12-lap race.
In the process Bowe (Dunlop Super Dealers Mustang) had nailed a 1:16.9657 fastest lap, more than .5s quicker than Crick's best in the Chrysler Charger.
Keith Kassulke (Falcon EB Coupe) finished fourth ahead of Mark King (Chevrolet Camaro), Gavin Bullas (Falcon XA GT) with Jim Richards (Ford Falcon Sprint) finishing seventh.
Andrew Miedecke (Chevrolet Camaro) was eighth ahead of Greg Keene (Porsche 911 RS) with Chris Stillwell (Mustang) 10th.
In the Auto One V8 Ute series Chris Pither claimed the opening 12-lap race from David Seiders and Ryal Harris.
But in the second 12-lap reverse grid for the top 18 Harris produced a barnstorming run to win after starting from 16th.
The win enabled Harris (Falcon) to extend his lead in the series after beating Stephen White (Commodore) with Kim Jane (Commodore) finishing third.